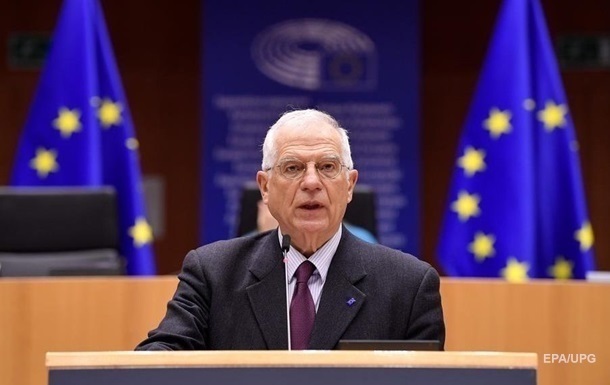 Borrell received signals about the readiness of the Russian Federation to stop gas supplies to Europe
Russia's assurances that gas supplies will be guaranteed and will not be affected by the situation around Ukraine "is good news," Josep Borrell said.
The head of EU diplomacy, Josep Borrell, said he had received signals about Russia's readiness to cut off gas supplies to Europe. About this he said in an interview with TV Rain on Tuesday, February 1.
"Yes, there were such signs. And this worried us. But so far everything is limited to words and intentions," Borrell answered the corresponding question.
According to Borrell, Russia's assurances that energy supplies will be guaranteed and that what is happening around Ukraine will not affect gas supplies in any way "is good news."
"But so far, even if Russia says it is strictly meeting its obligations, it has not increased gas supplies at a time when the market is tight, when prices are extremely high, and when one would expect the main supplier to slightly open their storage facilities to calm market. This has not happened until today," Borrell added.
"But if Russia says that it is not going to use gas as a weapon, we will be very happy," the diplomat said.
Borrell also added that the EU does not blame Russia for the increase in energy prices, this was facilitated by many factors: the economic recovery boosted demand, the production of renewable sources fell due to calm weather, China also created high demand.
Recall that earlier Gazprom almost halved gas supplies abroad. In the first month of the year, Russian gas supplies to non-CIS countries collapsed by more than 41%.
Gazprom is not terrible. First gas from Hungary
News from Korrespondent.net in Telegram. Subscribe to our channel
.