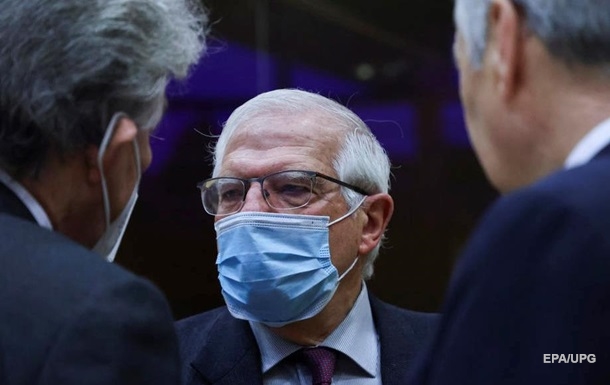 The US and the EU intend to ensure the energy security not only of the European Union, but also of its neighbors – Ukraine, Moldova, the Western Balkans.
During the EU-US Energy Council, which will be held in Washington on Monday, February 7, the participants of the event will discuss ways to strengthen transatlantic energy security, increase Ukraine's energy resilience and prevent the use of energy as a geopolitical weapon. About it reported in the blog of EU diplomacy Josep Borrell.
"We reject attempts to use energy supplies as a weapon and as a lever of geopolitical influence. The recent EU-US joint statement on energy security has already laid the foundations for resilience against future price shocks and geopolitical tensions around transatlantic energy security," Borrell said.
He added that European and American partners intend to ensure the energy security not only of the EU countries, but also of their neighbors – Ukraine, Moldova, the Western Balkans.
Now, as Borrell stressed, the most acute problem in the short term is the security of gas supplies.
The diplomat noted that today the United States is already the largest supplier of liquefied natural gas (LNG) to the EU market, and this cooperation is actively developing. The European Union is also negotiating to increase LNG supplies with Norway, Qatar, Azerbaijan, Algeria and other countries in order to increase supplies. At the same time, the EU is also working to increase its own capabilities in the adoption and efficient use of such an energy resource.
"While we are looking for ways to achieve the EU's own energy and climate goals, we must do the same for Ukraine. In terms of energy security, Ukraine today is already better prepared for any conflict," the diplomat said.
"Our meeting (EU-US Energy Council – ed.) will allow us to seek closer coordination in the energy market reforms that are necessary for Ukraine to strengthen corporate governance and transparency, given the synchronization of Ukraine with the European grid in 2023. We will also work on increasing the possibility of reverse delivery within the existing gas transmission infrastructure," Borrell added.
Kuleba and Borrell discussed the preparation of anti-Russian sanctions
Meanwhile, NATO is exploring the possibility of building a gas pipeline in Europe. We are talking about the Midcat gas pipeline, the initiative to build which was previously blocked by regulatory authorities.
News from Korrespondent.net in Telegram. Subscribe to our channel
.