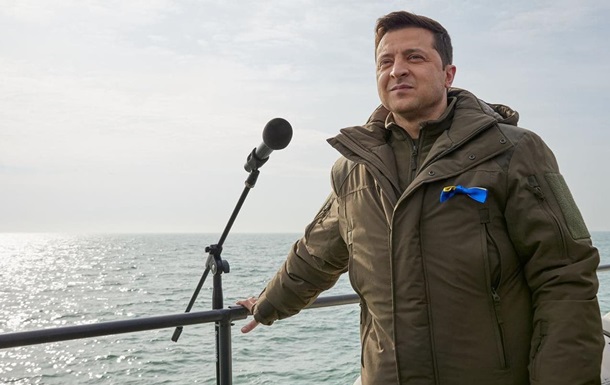 Photo: Office of the President
Zelensky advocates signing a global security treaty
The signatories of the "global security document", which would include clauses about Ukraine, should be the Russian Federation and the United States, Zelensky believes.
Western partners should provide Ukraine with a system of guarantees that would not be inferior to those offered by NATO countries, President Volodymyr Zelenskyy said. He stated this in an interview RBC-Ukrainepublished on Thursday, February 17th.
"There is an "open door" position for us there. But there is a long distance along this path – years and months, especially if there is an escalation. Passing this path, we must receive a system of guarantees. And at least theoretically, it should not be inferior to the system that is being offered to countries NATO," he said.
The President noted that now for Ukraine it is "the only alternative to the current situation, when it defends itself."
Zelensky also believes that it is necessary to adopt a "global security document" with guarantees for Ukraine, which would be signed by Russia and the United States.
"The powers that be, including the States and Russia, will sit down and sign that there is such a way. But there should be three, four, five points about the security of our country. Then this is a conversation," Zelensky said.
It should be noted that today Russia published a response to US proposals on security guarantees. The document also refers to Ukraine.

News from Korrespondent.net in Telegram. Subscribe to our channel