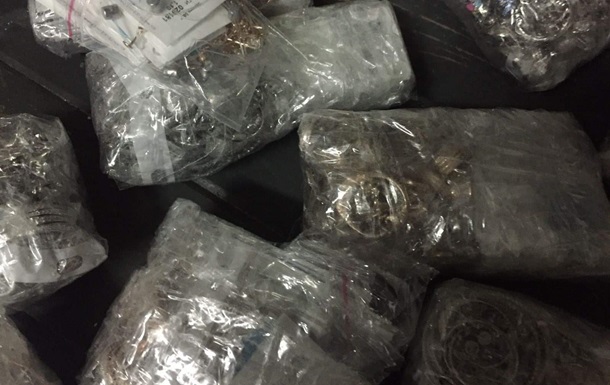 Photo: State Border Service of Ukraine
Jewelry sent for examination
During the inspection of a Mercedes Sprinter minibus, a citizen of Moldova found 13 packages with jewelry.
The border guards of the Sumy detachment, together with customs officers at the border with the Russian Federation, found jewelry that was moved without proper clearance through the Bachevsk checkpoint. About it informs State Border Service on Sunday, February 20.
"During the inspection of the minibus of the Mercedes Sprinter brand, on which a citizen of Moldova entered Ukraine, the inspectors found 13 packages with jewelry made of yellow and white metal in one of the bags in the trunk. The packages contained rings, earrings, pendants, necklaces and brooches – a total of 1218 products," the report says.
Undeclared jewelry with a total weight of about 3 kilos was seized. The examination will establish whether among them there are products made of precious metals.
Earlier, border guards seized almost half a ton of oysters at the border with the Russian Federation. The seafood was intended for Moscow restaurants, the detained smugglers explained.

Ukrainian border guards seized a vintage car from a foreigner

News from Perild.com in Telegram. Subscribe to our channel