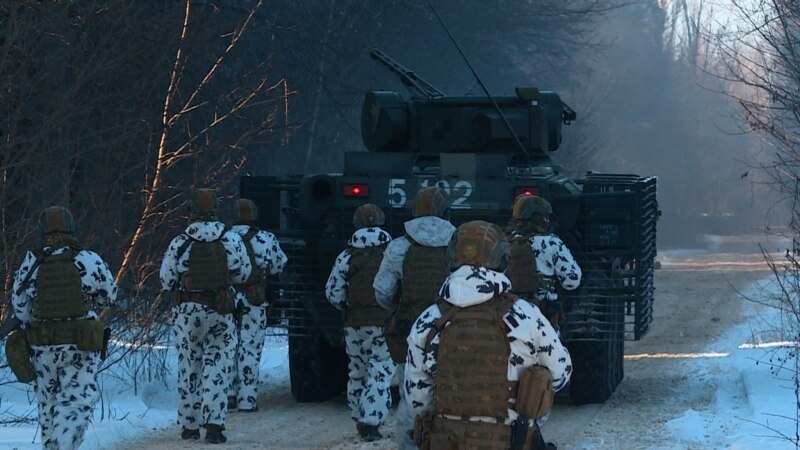 In the story of "Channel One" on February 21 about the alleged sabotage of Ukraine on the border with Russia and liquidation of the Ukrainian BTR-70M, its Russian modification was shown as a destroyed combat vehicle.
Such an armored personnel carrier model is not in service with the Ukrainian army, claims Oryx investigation team. According to her, before shooting the shots, the armored personnel carrier "was painted in an attempt to make it look like a Ukrainian one."
On Monday, the FSB of Russia published footage from the scene of the destruction of two, as they said, Ukrainian armored personnel carriers, who allegedly violated the border with Russia in the area of ​​​​the village of Mityakinskaya in the Rostov region. In addition to combat vehicles, according to the intelligence service, five Ukrainian "saboteurs" were eliminated. No other details were given.
The footage was used by Russian federal media as evidence of combat operations by the Ukrainian army. The Ukrainian authorities categorically deny this information.
"Ukraine did not attack Donetsk and Luhansk, did not send saboteurs or armored personnel carriers across the border, did not shell the territory of the Russian Federation or a checkpoint on the border, did not commit sabotage and does not plan such actions. I demand that the Russian Federation immediately stop the fake factory," the Minister of Foreign Affairs of Ukraine said Dmitry Kuleba.