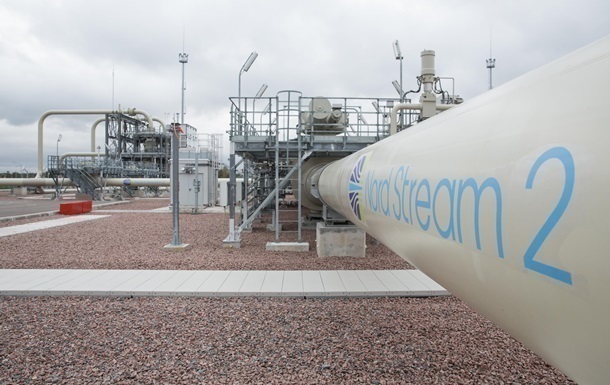 Photo: nord-stream2.com
Nord Stream-2 was left without the support of the fund created for the sake of this
The head of the fund, whose task it was to help the gas pipeline bypass US sanctions, expressed the hope that the 20 million euros received from Nord Stream 2 would remain at the disposal of the organization.
Support for the Russian Nord Stream 2 gas pipeline has been refused by the German Climate and Environment Protection Fund Stiftung Klima- und Umweltschutz MV, which was created to help the project circumvent US sanctions. On Wednesday, February 23, reports Ed.
Erwin Zellering, head of the fund and former prime minister of Mecklenburg-Vorpommern, said that the organization will not support Nord Stream 2 after its certification is terminated.
"The board of directors agreed that we must now take this development into account and that we, as a foundation, are no longer bound by the mandate that the state parliament has given us in an expressly stipulated statute that, despite US sanctions, we want to contribute to completion of the construction of the pipeline," he said.
Zellering also stressed that all business operations have been suspended since yesterday evening.
At the same time, he expressed the hope that the 20 million euros that Nord Stream 2 transferred to the fund for its activities would remain at the disposal of the fund.
According to the NDR, the Foundation was founded by a parliamentary decision in January 2021. Mecklenburg-Vorpommern gave him 200 thousand euros, and Nord Stream – 20 million euros. The main goal of the fund was to support the completion of the Nord Stream 2 gas pipeline across the Baltic Sea under the threat of US sanctions against the companies involved.
Recall, on the eve of the German authorities announced that they were stopping the certification of Nord Stream-2 due to Russia's recognition of the "independence" of the "LDNR".
In Berlin, they said that the security situation in Europe has changed, so the report on SP-2 should also be redone, on the basis of which the regulator will make a decision on certification.

News from Perild.com in Telegram. Subscribe to our channel