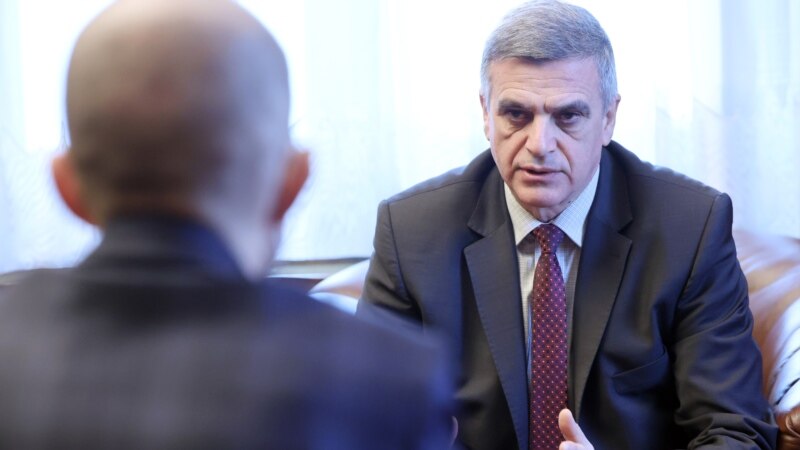 At an extraordinary meeting of the Bulgarian government, the Council of Ministers dismissed Defense Minister Stefan Yanev. This was done at the suggestion of Prime Minister Kiril Petkov. At the same time, the government voted for the deployment of troops from other NATO countries in Bulgaria.
It was against this that Yanev, known for his sympathy for the Bulgarian Socialist Party, the successor of the communists, spoke out in January, when Moscow demanded the withdrawal of all alliance troops from NATO member countries as of 1997. Then he proposed to ensure the protection of the country by the national armed forces, which caused a flurry of criticism against him from pro-European politicians and the public in Bulgaria. Yanev then suggested not calling the Russian invasion of Ukraine a war, a term that Putin himself avoids. The defense minister cannot use the word "operation" instead of the word "war," the head of the cabinet said. An "operation" cannot be called an operation when thousands of soldiers from one side and the other have already been killed, Petkov stressed.
Tomorrow the People's Assembly will be proposed the candidacy of the new head of the military department. They should be 61-year-old Todor Tagarev, who served in this position in 2013 as part of the interim government of Marina Raikov. Tagarev also served as director of the Department of Defense Planning and Arms Policy in the Ministry of Defense and director of the Defense Institute. In an interview with TV Evropa, Tagarev said on February 27: "Russia is violating the Geneva Conventions. Bombing civilian areas, dressing Russian soldiers in Ukrainian army uniforms and other Russian actions are war crimes."
The Bulgarian government has decided to send humanitarian and military-logistical assistance to Ukraine "at the level of the EU and NATO," its press service reports.
As President of Bulgaria Rumen Radev stated, solidarity, energetic and comprehensive actions are needed to put an end to this insane aggression as soon as possible. Every day of this war is a defeat for both Ukraine and Russia. Peace is not achieved by aggression and violation of sovereignty. In this regard, the presidents of the countries of Eastern Europe issued a general call for the EU to give Ukraine an accelerated European perspective by granting the status of a candidate country for membership negotiations.