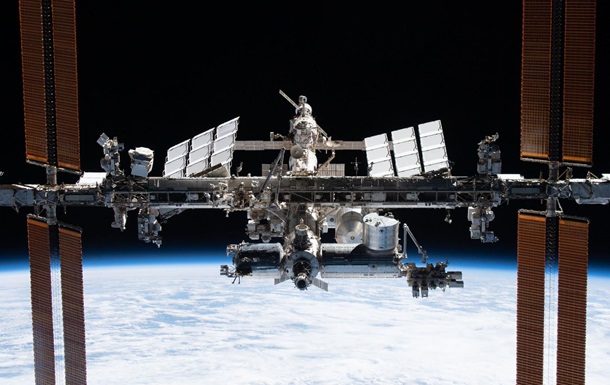 Photo: NASA
SpaceX is looking for new opportunities to participate in the project
The company is looking for how to get more operational flexibility. And the world's cargo suppliers to the ISS see different opportunities.
The National Aeronautics and Space Administration (NASA) is exploring ways to keep the International Space Station in orbit without Russia's help. At the same time, Russia's invasion of Ukraine has not yet affected the partnership with the International Space Station (ISS), writes The Gardian.
After the start of a full-scale war in Ukraine and Western sanctions against the Russian Federation, the officials of the aggressor country began to scare the world that the ISS would not be able to function without Russian help and would fall.
The American side of the ISS provides power and life support, while Russia is responsible for propulsion and maintaining the station in orbit. That is, the Progress spacecraft is moored to the ISS, which periodically raises the station by 400 kilometers so that it keeps the correct orbit.
"We are not getting any indication at the operational level that our colleagues are not doing their job. However, we are always looking for how to get more operational flexibility, and our cargo suppliers to the ISS see different opportunities," said the head of the US space flight program. Katie Luders agency.
She noted that not so long ago, the American company Northrop Grumman was able to unload the ship on the ISS without the help of the Russians.
It also became known that Elon Musk's SpaceX is looking for new opportunities to participate in the project.
We add that a few days ago, the head of Roscosmos, Dmitry Rogozin, raised the issue of withdrawing from the partnership in response to US sanctions.
On Twitter, Rogozin wrote "Who will save the ISS?". And I received a response from Elon Musk, who posted the SpaceX logo in the comments.
There are currently seven people on board the ISS: five astronauts – four American and one German, as well as two Russian cosmonauts.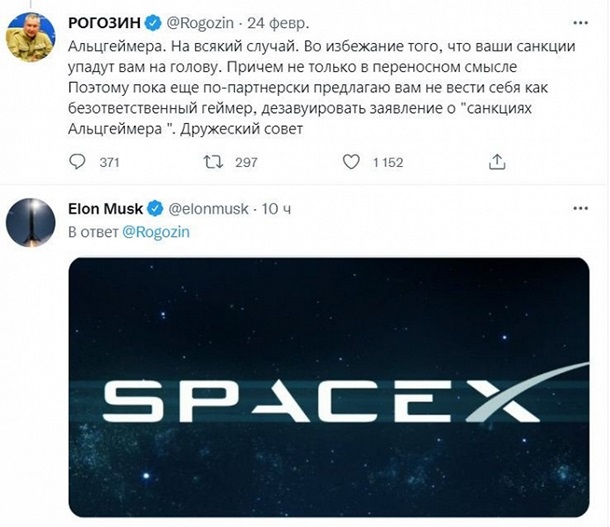 Screenshot
We add that the NHL announced the termination of all business relations with Russia. "From now on, we are suspending relations with business partners in Russia and are pausing the work of social networks and the website in Russian," the National Hockey League said in a statement.


News from Perild.com in Telegram. Subscribe to our channel