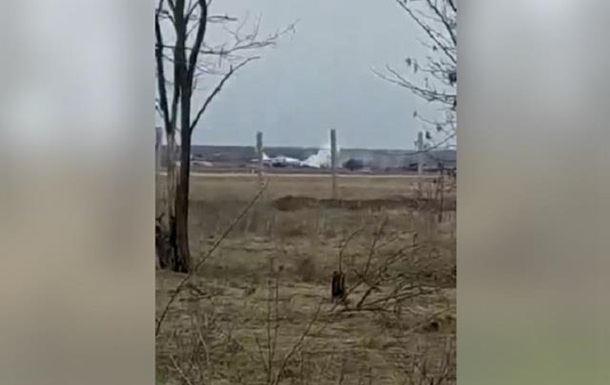 Photo: Screenshot
A plane on fire at the Taganrog airfield
Eyewitnesses filmed the plane at the Taganrog airfield, which allegedly caught fire from a missile attack.
The Russian city of Taganrog was hit by a missile. Rockets fell on the local airfield and damaged the aircraft. This was reported in social networks on Tuesday, March 1.
So, eyewitnesses filmed and posted videos on the Internet, which show how something is on fire in the area of ​​\u200b\u200bthe airfield on which the aircraft is standing. The voice-over, meanwhile, says that rockets fell on the airfield.
"Taganrog, Mariupolskoye Highway. Just now … is it a military airport. … it's really good," a voice-over says a man.
On the other video, you can see how a certain aircraft is standing at the airfield, from which smoke is coming. At the same time, it is not yet clear who fired the missiles.
Recall that today the National Security and Defense Council stated that Russia's lightning attack failed. This became clear to the whole world, and they are beginning to understand little by little in Russia itself, said Alexei Danilov, head of the National Security and Defense Council.

The General Staff of the Armed Forces of Ukraine called the loss of the Russian military

News from Perild.com in Telegram. Subscribe to our channel