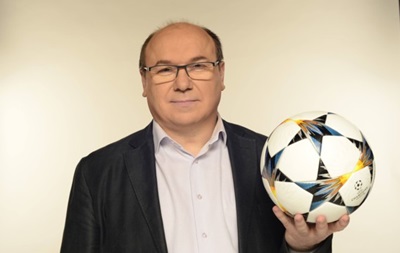 Photo: TK Football
Leonenko told what he was doing during the Russian invasion
The legendary ex-forward Dynamo told how he lives during the invasion of the Russian occupation forces.
Former Dynamo Kiev forward, and currently a football expert Viktor Leonenko, told how he is experiencing the invasion of Russian invaders.
IN interview with a journalist He told Nikolai Vasilkov that he was not afraid of the occupiers and did not go to the bomb shelter during raids.
In addition, the former football player does not want to join the terrorist defense, because, according to him, he does not know how to shoot a weapon.
"I have half a nursing home, so I don't go to the subway or basements. I stay at home, I think it won't save if they bomb. I have a permit for a rubber gun, but it's more from marauders. Why do I need it I'm a peaceful guy, I'd rather play football and teach someone.
If I was scared, I would run to the subway or a bomb shelter. Even my wife never leaves. If I die, it will be with my famous cats. I don't worry at all – if it is given, then you will not hide anywhere.
Will we beat the Russians? How do I know, I'm not an expert. Let the politicians sort it out.
I don't understand what athletes do in the defense, to be honest. If you don't know how to shoot, what to do, just get in the way? I think professionals should do this," Leonenko said.

News from Perild.com in Telegram. Subscribe to our channel