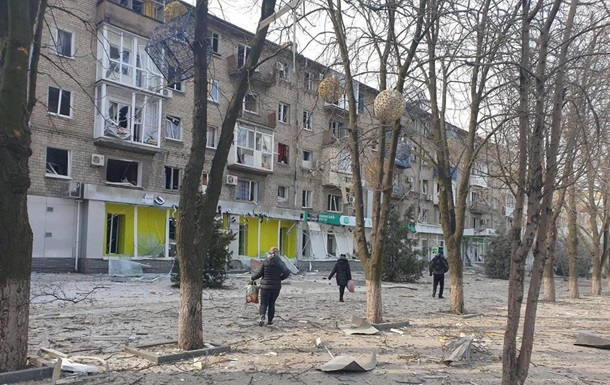 Photo: t.me/Pravda_Gerashchenko
Hundreds of thousands of people remain under shelling in Mariupol
A convoy of Metinvest with humanitarian aid, which is also supposed to evacuate people, is not allowed into the blocked city.
Russian troops do not allow a humanitarian convoy to enter Mariupol and do not allow local residents to be taken out of the city, Ivan Goltvenko, director of personnel at the Azovstal plant of the Metinvest group, said on Thursday, March 17.
"We have formed a humanitarian convoy, which has been near the city of Berdyansk for several days and cannot reach Mariupol – the occupiers do not let it in. At the same time, the convoy contains medicines, food, and warm clothes that are very important for the city. Therefore, we hope that the gum corridor will still work and we will be allowed to enter the occupied city," he said.
Goltvenko recalled that bomb shelters were opened for people at the Azovstal and MMK Ilyich plants from the first days of the war.
"We formed a supply of food, water and medicines, which were taken to storage. But, unfortunately, we did not expect Mariupol to be under siege for 18 days," he explained.
At the same time, he said that those residents of Mariupolak who managed to leave in their own car began to arrive in Zaporozhye. And there is a humanitarian headquarters in Zaporozhye, which helps with the provision of housing, clothing, food, medicines, psychological and medical assistance.
"We are trying to accommodate all employees at recreation centers in Krivoy Rog, Kamensky and Pokrovsk," Goltvenko specified.
"We need a corridor so that we can take women and children out of Mariupol. I believe we left the city temporarily. And we will definitely return to build it," he concluded.
Recall that Metinvest has been trying to deliver humanitarian aid to Mariupol, which is blocked by the Russian army, for the second week, but the convoy of trucks is not allowed through.

News from Perild.com in Telegram. Subscribe to our channel