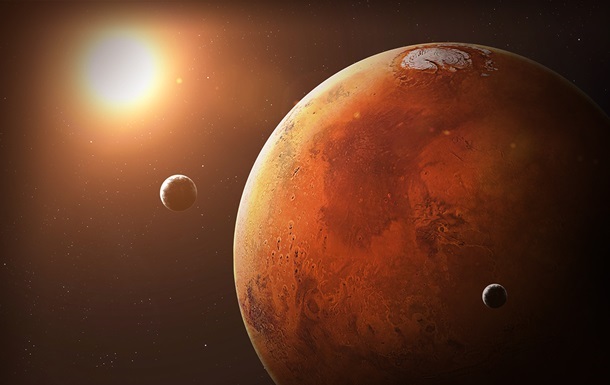 Фото: naked-science
NASA plans to land astronauts on Mars
An inflatable heat shield is being developed that can slow down a spacecraft as it enters the Martian atmosphere.
The US space agency (NASA) intends to land astronauts on the surface of Mars by 2040. This was announced by the head of NASA Bill Nelson, writes Interfax-Ukraine.
According to Nelson, research on Mars continues: data from the planet's surface is collected by the Perseverance rover, and automatic interplanetary stations are in orbit to study its surface and atmosphere.
As the head of NASA noted, an inflatable heat shield is being developed at the moment, which is capable of slowing down a spacecraft when entering the atmosphere of Mars and helping it to land safely on the surface of the planet. The US space agency is also developing new engines that will speed up the transportation of astronauts to Mars.
In addition, NASA specialists are dealing with the issue of life support on the Moon and Mars, and are also considering options to ensure continuous power supply of equipment and equipment with electricity. For these purposes, it is planned to allocate funds from the state budget, which will be used to create the necessary infrastructure.
Earlier it was reported that NASA is starting work on the creation of a rocket for flights from Mars.
Recall that Europe refused to cooperate with the Russian Federation on a mission to Mars.

News from Perild.com in Telegram. Subscribe to our channel