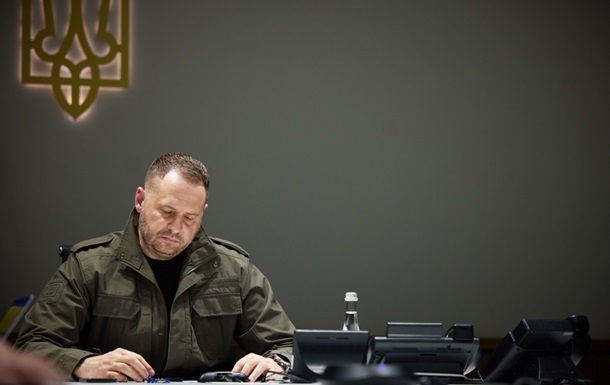 Photo: president.gov.ua
Head of the OP Andrey Yermak
Some countries impose sanctions, and then they themselves begin to bypass them. The results of other sanctions will have to wait too long.
Some of the anti-Russian sanctions are bypassed, and the result of others will have to wait too long. Because of this, a platform has been created in the Office of the President that will analyze the results achieved. This was announced by the head of the OP Andriy Yermak on the air of the TV channel Ukraine 24.
He said that when sanctions were introduced, everyone saw that it was a powerful tool, but their result was insufficient. Therefore, Yermak announced a platform on which the quality of sanctions against the Russian Federation will be monitored.
"There are sanctions that take a long time to work, but we don't have time. There are sanctions that someone has calculated and come up with ways to circumvent them. Unfortunately, there are sanctions that have been introduced, they look beautiful, but they don't work at all. initiative – we have created a platform, already about 30 experts who will constantly analyze whether sanctions work or not and speak publicly how it works. Nobody plays with it, and if they do, they fix it," Yermak said.
He noted that some countries impose sanctions and then try to circumvent them themselves.
As reported, Yermak on Tuesday, March 29, held a founding online meeting with a group of Ukrainian and international experts who should evaluate the effectiveness of the sanctions imposed against Russia for its invasion of Ukraine.
Recall, on the eve of President Volodymyr Zelensky recalled ambassadors from several countries that have not imposed sanctions against Russia.

News from Perild.com in Telegram. Subscribe to our channel