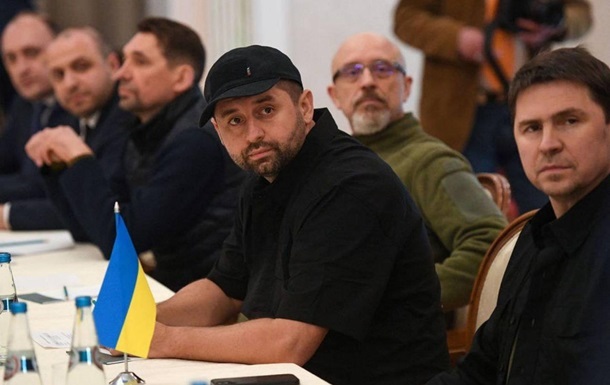 Photo: Office of the President
Kyiv has a minimum package of guarantor countries
For Kyiv, it is important that in the event of aggression against Ukraine in the future, it is supported by the strongest states of the world.
Ukraine, signing the agreement on security guarantees, expects that the largest NATO member states will become its participants. About this on Saturday, April 2, declared David Arakhamia, head of the Ukrainian delegation at the talks with the Russian Federation on achieving peace.
"We want to make our own NATO, and it is important for us that the largest and most effective NATO countries provide support in case of aggression. Turkey is very important for us, it is the largest NATO army in Europe. The United States and Great Britain are also important," the people's deputy said.
Arakhamia shared his opinion that the United States and Britain will be among the last guarantors of Ukraine's security – when they see that no one is already objecting. At the same time, he stressed that Kyiv has a minimum package of guarantor countries, without which "we simply will not move."
Further, the head of the delegation said that when the agreement on security guarantees is signed, the next task will be to amend the Constitution of Ukraine regarding the non-bloc neutral status. But the decision of this issue will remain with the Ukrainian people through a referendum.
"This is very important for us, and we initially insisted on this. The Russian side very actively opposed this rule, but later they agreed that this was the only way out of the situation," the people's deputy said.
Finally, Arakhamia stated that Ukraine would not sign a single document in which the Russian Federation would have the right to veto a decision with its own voice.
"For us, this is categorically unacceptable. In general, then there is no need to discuss any security guarantees, because the Russian Federation will be able to block them at any moment," he explained.
Recall that two NATO member countries have already supported the proposals to guarantee the security of Ukraine in the concept that Kyiv voiced – Germany and Turkey.

News from Perild.com in Telegram. Subscribe to our channel