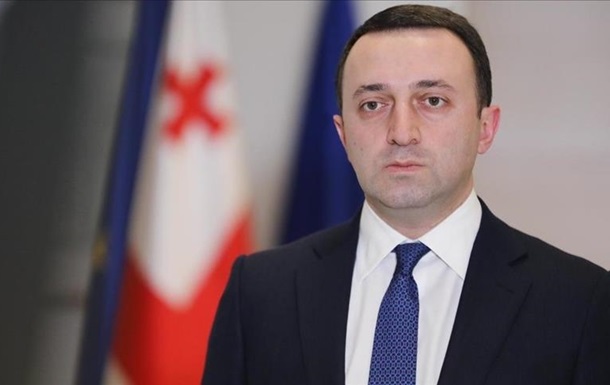 Photo: Anadolu
Georgia is afraid to impose sanctions against Russia
The Georgian prime minister stressed that criticism of the government, which is due to unwillingness to join the anti-Russian sanctions, will not change this position

Georgia is categorical in its decision not to join the economic sanctions against Russia, said the head of the Georgian government Irakli Garibashvili, reports Interfax-Ukraine.
The Georgian prime minister stressed that criticism of the government, which is due to unwillingness to join the anti-Russian sanctions, will not change this position
"No one will force me to change this decision. What is acceptable for the national interests of our country and the interests of the people, I will only pursue such a policy … There will be no economic sanctions from Georgia," Garibashvili told reporters on Sunday.
He assured that such a position is dictated by the desire "to act in accordance with the interests of our country, our people." According to him, Georgia supports Ukraine at the political level, in all formats and sends humanitarian aid to Ukraine.
As before, in his comments, he avoided condemning the Russian aggression against Ukraine.
"We want peace, stability and development. This is what our country needs today. No one needs war. And to prevent war, any leader of the country – a patriot should do everything possible," Garibashvili explained vaguely.
He also does not welcome the participation of volunteers in the hostilities in Ukraine.
Recall that earlier Georgian President Salome Zurabishvili said that Georgia imposed all the financial sanctions against Russia that were launched by Western countries.
Ukrainian Foreign Ministry shamed the Georgian authorities