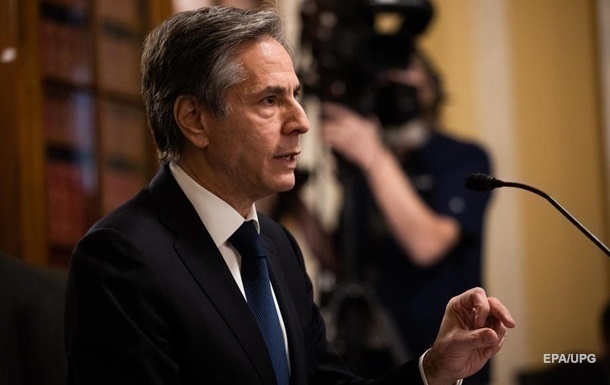 Secretary of State Anthony Blinken
The State Department will help document all the atrocities committed by the Russian military against the civilian population of Ukraine.
Russia completely failed its goals in invading Ukraine, suffered a strategic setback, and may have been defeated. About this on Sunday, April 3, declared US Secretary of State Anthony Blinken.
"The Russian Federation had three goals: to subordinate Ukraine to its will; to refute its sovereignty and independence; to assert Russian power; and to divide the West, to divide the alliance. And it failed on all three fronts," Blinken said.
According to him, Ukraine has now become more united.
"This is a sovereign, independent Ukraine that will be there much longer than Vladimir Putin is on stage," the US Secretary of State said.
He also drew attention to the fact that the power of Russia was significantly reduced, and their army was far behind.
"Their economy has begun to falter. And, of course, NATO and the West are more united than ever. Therefore, on this basis alone, we are already seeing a dramatic setback for Russia," Blinken said.
He is in an interview with the TV channel CNNcommented on the published photos of the massacres of civilians in Bucha after the city was liberated from Russian troops.
Blinken said the State Department would help document any atrocities committed by the Russian military against civilians in Ukraine.
"You can't help but see the punch in the gut in these images," he said.
The Secretary of State recalled that after the start of the full-scale invasion of the Russian Federation, the US presidential administration stated that Russian troops were committing war crimes in Ukraine.
"We are working to document this, to transfer the information we have to the relevant instructions and organizations. And there should be responsibility for this," he said.
When asked by a journalist whether Russian troops are committing genocide against Ukrainians, Blinken replied: "We will carefully study and document everything we see, put everything together, make sure that the relevant institutions and organizations that monitor this, including the State Department, have all the information. They need to accurately assess what happened in Ukraine, who is responsible and how it is expressed."
"It is necessary to bring the perpetrators to justice. And I think that the most important thing is that we cannot be indifferent to what happened. This is a reality, it happens every day while Russian atrocities against Ukraine continue," he said.
Recall, Polish Prime Minister Mateusz Morawiecki called on the member states of the European Union to immediately change their policy towards Russia after the atrocities in the Kiev region.

News from Perild.com in Telegram. Subscribe to our channel