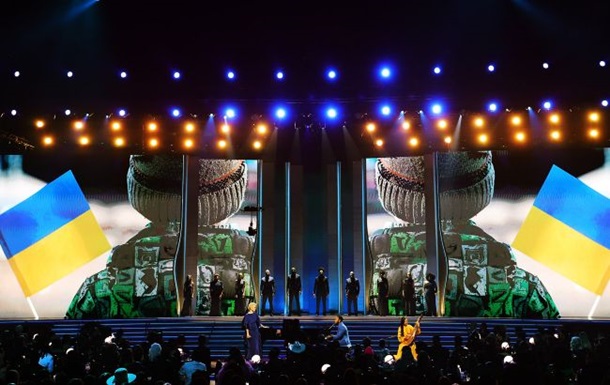 Фото: Getty Images
Mika Newton sang with John Legend at the Grammys a song about freedom
Other artists from Ukraine also participated in the number, and footage of the Russian war was also shown.
Ukrainian singer Mika Newton sang with American singer John Legend at the music award ceremony Grammy 2022 song Free. The corresponding video appeared on the network.
Ukrainian artists Syuzanna Iglidan and Lyubov Yakymchuk also took part in the performance.
First, John himself appeared at the piano. Mika Newton later joined him. She sang her part in Ukrainian.
They were accompanied by a bandura player from Odessa Suzanna Iglidan. Lyubov Yakymchuk, a native of Donbass, read her poems in English.
At the end of the speech, footage of Ukrainian refugees and destroyed buildings in Ukraine was shown on the screen.
Recall that President of Ukraine Volodymyr Zelensky spoke at the 64th Grammy Awards ceremony. He encouraged the public to talk about the war.

2022 Grammy Award Winners Announced

News from Perild.com in Telegram. Subscribe to our channel