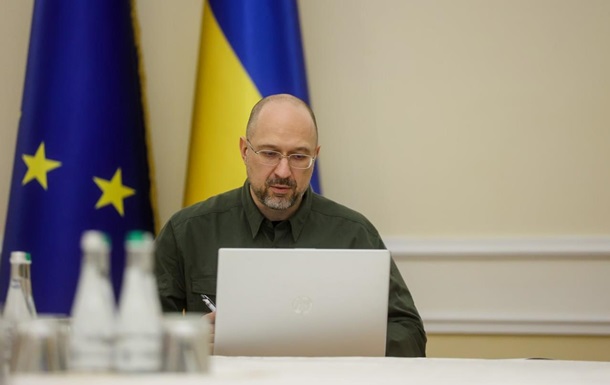 Photo: Shmygal in the Telegram
Ukraine did not print money because of the war, says Shmyhal
Because of the war, public sector wage spending has already been reduced by 10% and may continue to do so.
The government has reduced the cost of paying salaries to civil servants by 10%, Prime Minister Denys Shmyhal announced on Friday, April 8, on the air of the national telethon.
"We have already reduced the total cost of wages in the public sector, except for the public sector, meaning civil servants, not teachers and not doctors, by 10%. We have reduced costs by 10% in the Cabinet of Ministers, the President's Office, the Verkhovna Rada" , – he said.
Shmyhal admitted that salaries in the public sector could continue to be cut if necessary.
According to him, the expenses for the functioning of the government, parliament and the President's Office have also been reduced.
"Everything that can be abandoned, we refuse, and we redirect everything to the needs of the army and the Armed Forces," Shmyhal stressed.
The prime minister also said that the state has already attracted more than UAH 40 billion thanks to the war bond instrument.
"We did not print money, we are not experiencing hyperinflation. We have an instrument of military bonds. The state issued military bonds, today responsible business is buying back these securities with an appropriate level of profitability. Today, more than 40 billion hryvnias have already been attracted to the budget thanks to this instrument" , – he said.
This makes it possible to compensate for part of the budget deficit due to the war, the head of government added.
Earlier it was reported that in the first quarter the budget was overfulfilled, and a sharp drop in revenues is expected in the second quarter.

News from Perild.com in Telegram. Subscribe to our channel