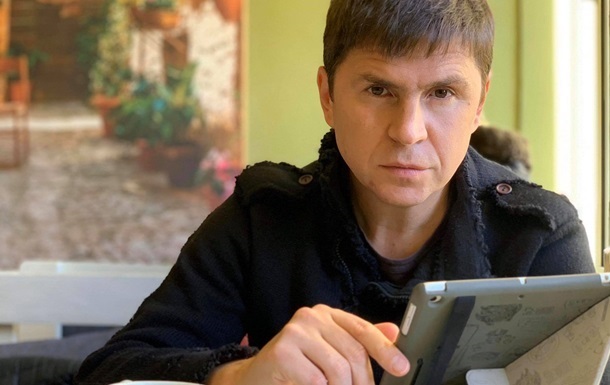 Photo: Mikhail Podolyak / Facebook
Mikhail Podolyak spoke about the negotiations with Russia
The Ukrainian side can take the issue of Crimea out of the scope of the peace treaty if it becomes an insurmountable obstacle to its signing.
In negotiations with Russia, the Ukrainian side may agree to put the issue of the occupied Crimea "outside the brackets" for the sake of signing a real peace treaty with Russia. This was stated by adviser to the head of the President's Office Mykhailo Podolyak in an interview. RBC-Ukrainewhich was published on Friday, April 8.
At the same time, he stressed that issues of territorial integrity will be determined exclusively by President Volodymyr Zelensky.
"Everything related to territorial integrity is determined solely by the President of Ukraine. He has repeatedly expressed his position: Crimea is an unshakable part of Ukraine. All territories of Ukraine are Ukraine," he answered the question of his readiness to put the issue of the peninsula "out of brackets" if it will become an insurmountable obstacle to the signing of a peace treaty.
According to him, some issues can be put into separate negotiating positions.
"But for us, it is important to end the war with a real security formula that will allow us not to have such wars on the territory of Ukraine in the future. We want to know exactly how many countries will be with us from the first day, in which case, and not wait 72 hours, until we cease to exist. We have not ceased to exist for 43 days and will not cease for thousands of years, as long as the Ukrainian civilization needs," Podolyak added.
He added that in parallel, negotiations are underway with other countries that can act as guarantors and assume legally binding security obligations.
Recall that on the eve of Moscow they said that Ukraine is changing its proposals made at the talks in Istanbul and now proposes to discuss the issue of Crimea and Donbas at a meeting of the presidents of the two countries.
As reported, on March 29, another round of negotiations between the Ukrainian and Russian delegations took place in Istanbul, where the conditions for restoring peace were discussed. In particular, questions of security guarantees and neutrality.
The Ukrainian delegation suggested that Russia fix in a separate clause of the agreement that the issue of the status of Crimea and Sevastopol would be resolved within 15 years in bilateral negotiations. Ukraine also proposes that the fate of the occupied territories of eastern Ukraine be decided at direct negotiations between President of Ukraine Volodymyr Zelensky and Russian President Vladimir Putin.
Ukraine will not go to "Minsk-3" – Podolyak

News from Perild.com in Telegram. Subscribe to our channel