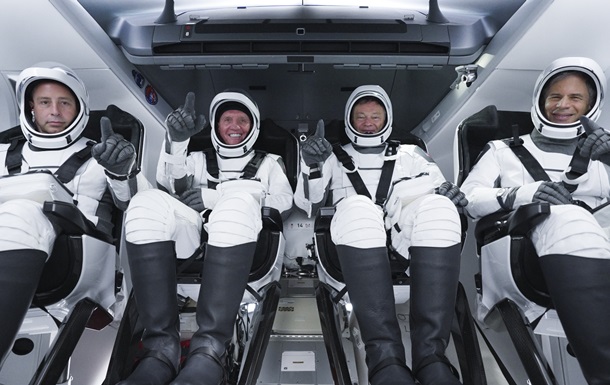 Photo: twitter.com/SpaceX
space tourists
An astronaut and a group of three tourists flew into orbit, each of whom paid $55 million to participate in the mission.
SpaceX's Falcon 9 rocket lifted off in Florida on Friday, April 8, carrying the Crew Dragon spacecraft, which will carry a crew of four tourists to the International Space Station. About it reported company press office.
Thus, the first ever tourist space flight to the ISS, which is a project of Axiom Space, was launched from the John F. Kennedy Space Center at Cape Canaveral. This is the first of two flights of space tourists into orbit secured by a contract with NASA.
The crew members were astronaut Michael Lopez-Alegria, who previously worked for NASA, and a group of tourists: American entrepreneur Larry Connor, Canadian investor Mark Paty and Israeli businessman Eitan Stibbe.
As you know, for a round-trip flight and an eight-day stay on the ISS, each of the three civilian passengers paid $55 million.
According to SpaceX, the launch went as planned – in the third minute, the first stage separated from the launch vehicle and, according to the company's technology, soon landed on a platform in the Atlantic for later use. The docking of Crew Dragon is to take place on Saturday morning.
Falcon 9 launches the first all-private human spaceflight mission to the @space_station pic.twitter.com/krDfQyaVTO

— SpaceX (@SpaceX) April 8, 2022
Ax-1 on orbit pic.twitter.com/tpY8qtSaJj

— SpaceX (@SpaceX) April 8, 2022
Recall that on September 19 last year, the Crew Dragon spacecraft, the crew of which for the first time consisted of four civilians, splashed down in the Atlantic Ocean after three days in orbit of the Earth.

Overtook Branson. Bezos in space on his rocket

News from Perild.com in Telegram. Subscribe to our channel