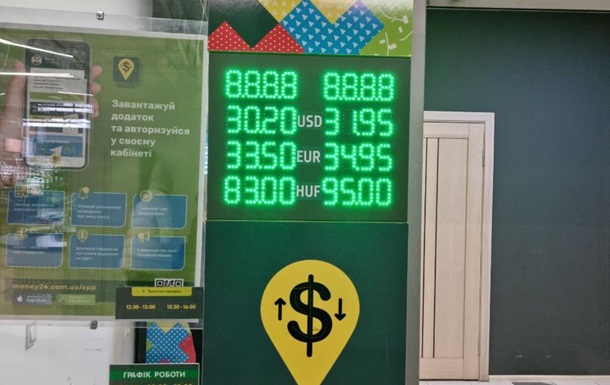 Photo: Perild.com
Cash exchange rate
The dollar exchange rate is frozen at the level of 29.25 hryvnia until the end of martial law in the country.
The official dollar exchange rate will remain at 29.25 hryvnia until the end of the war with Russia. This was announced on Saturday, April 9, by the Deputy Head of the National Bank, Serhiy Nikolaychuk, on the air of the telethon.
"And then, after our victory, we will gradually return to the usual floating exchange rate regime. We will gradually remove administrative restrictions, reduce our participation in the market. But this transition of resuming standard work and resuming the National Bank's monetary policy will be very gradual in order to avoid sharp shocks" , he said.
It should be noted that this week the NBU sold 211 million dollars and 84.9 million euros against 282.1 million dollars and 299.8 million euros a week earlier.
At the same time, the central bank bought only $11.5 million and 5.5 million euros.
In total, since the beginning of the year, the National Bank has purchased $1.78 billion and 80.2 million euros on the market, and sold $4.5 billion and 1.083 billion euros. Since the beginning of the war, the purchase of foreign currency amounted to 1.122 billion dollars and 80.2 million euros, and the sale of $1.73 billion and 1.083 billion euros
Financial analysts predict that in the first post-war period, the dollar will be in the range of 32.5-45 hryvnia, and the euro from 35.43 to 49.95 hryvnia.

News from Perild.com in Telegram. Subscribe to our channel