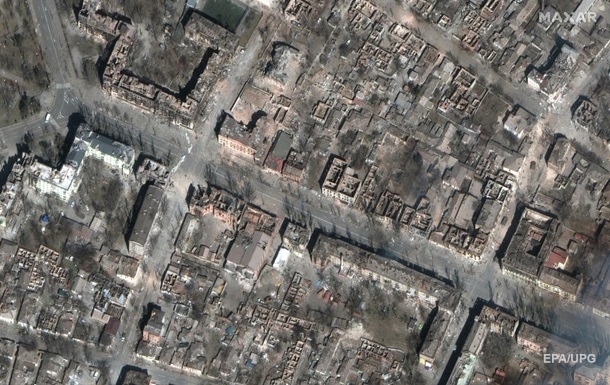 The destruction of Mariupol
Deputy Commander of the Azov Regiment Svyatoslav Palamar spoke about the situation in Mariupol and wished the people of Ukraine to hold on, fight and win.

Defenders of Mariupol from the Azov National Guard Regiment claim that no one from the country's top political leadership has contacted them for more than two weeks.
"Have you thought about how to be here, how to fight in such conditions that the defenders of Mariupol are experiencing? This is when they text you "how are you doing, friend?", And five minutes ago you put a brother whom you knew seven in a black bag This is when yesterday's platoon leader, who is 22 years old, commands a battalion, commands better than a polkan, who has received a salary from the state all his life.This is when the Azov squad storms a company of elite special forces… it doesn't fit into your mouth, because after a few blocks a child dies of hunger, and you can't help them … These are politicians who say that "we support them, we are constantly in touch", but for more than two weeks no one picks up the phone and no one does not communicate with anyone," said Svyatoslav Palamar, deputy commander of the Azov regiment.
‼ ️Appeal from the Deputy Commander of the Azov Regiment Captain Svyatoslav Palamar, Kalina's friend, from the besieged city of Mariupol.

The defenders of Mariupol are doing the impossible and you have to understand that. And you must also do the impossible, especially those who are just as faithful to the oath pic.twitter.com/u02MEt27KW

— AZOV (@Polk_Azov) April 10, 2022
Palamar wished the people of Ukraine to hold on, fight and win.
Recall that heavy fighting continues in the besieged Mariupol, the city is subjected to Russian air strikes.
President of Ukraine Volodymyr Zelensky has repeatedly stated that he communicates with the defenders of Mariupol literally every day.