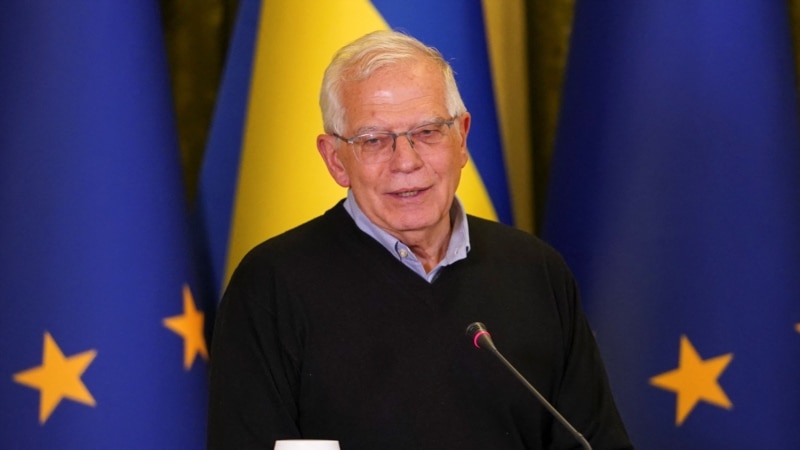 The EU Foreign Ministers in Brussels today are discussing new measures to support Ukraine, including a possible next – sixth – package of sanctions against Russia in connection with its invasion of Ukraine.
The foreign ministers of Ireland, Lithuania and the Netherlands said the European Commission was considering the possibility of imposing an oil embargo on Russia. At the same time, according to him, no final decisions have been made.
howпишет Financial TimesHowever, divisions remain among the EU countries on the issue of the embargo, since some of them, such as Bulgaria, are almost entirely dependent on Russian oil. Hungary has already stated that it will not support such an embargo. FT writes that a number of countries and politicians are afraid of a further rise in energy prices. Officially, the oil embargo is not on the agenda.
Earlier, the embargo was introduced by the United States and Great Britain, which consumed significantly less Russian oil than the EU.
German Foreign Minister Annalena Berbock said the EU needs a plan to phase out Russian energy supplies.
EU Foreign Minister Josep Borrell said before the meeting that the issue of assistance to Ukraine and the investigation of war crimes allegedly committed by the Russian military would also be discussed. Borrell reaffirmed his view that the current war "will be won on the battlefield", noting that Russia will soon is preparing an offensive in the Donbass. At the same time, he said that the EU will continue to do everything to stop the bloodshed, including through diplomacy and tougher sanctions against Moscow.
Earlier, the EU introduced 5 packages of sanctions against Russia and Belarus, more than 1,000 Russian and legal entities and entire sectors of the economy fell under the sanctions. The latest package banned the import of coal from Russia and the entry of Russian trucks into the EU.