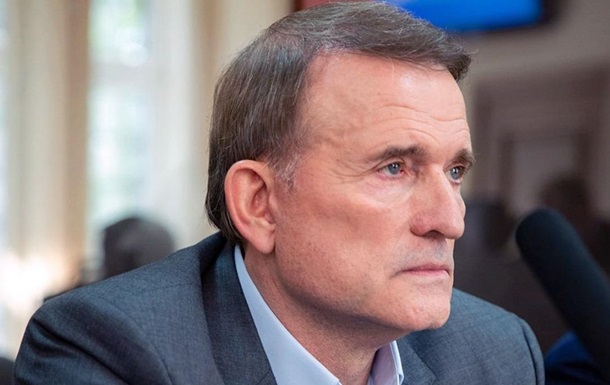 Photo: detector.media
It was a difficult and dangerous operation – Bakanov
Ivan Bakanov shared the details of a resonant special operation to detain a fugitive people's deputy.
Employees of the FSB of the Russian Federation tried to take people's deputy Viktor Medvedchuk out of Ukraine, first to Transnistria and then to Moscow. However, the SBU detained him at the exit from the Kiev region. About it told head of the SBU Ivan Bakanov.
"It was really a difficult and dangerous operation for many of its participants, which lasted about a month in military conditions … A lot of analytical and operational work was carried out, which was successfully completed," he said.
The head of the Service noted that Ukrainian counterintelligence officers were opposed by Russian FSB officers who wanted to take Medvedchuk out of Ukraine.
"The Russian special services organized their own operation to transport Medvedchuk to Transnistria, and then to Moscow. Even representatives of the criminal world and corrupt law enforcement officers were involved in its implementation," Bakanov said.
At the same time, the Russians threw in disinformation, deliberately made fake "plums", tried to organize "fake" routes for the evacuation of Medvedchuk.
Even, Bakanov noted, "pseudo-Medvedchuks" were prepared to divert attention.
"In fact, Medvedchuk, under the guise of a military Armed Forces of Ukraine, allegedly, accompanied by colleagues, wanted to be taken to the Ukrainian border. There, by boat, he was transported to the "Pridnestrovian Moldavian Republic", where an evacuation group of FSB special forces was already waiting for him. They were supposed to deliver Medvedchuk to Moscow. But thanks to the SBU, it was not possible to implement this plan," Bakanov said.
He added that Medvedchuk was accompanied by Ukrainian law enforcement officers, who will bear responsibility for this.
"Now Medvedchuk is waiting for a trial, the choice of a preventive measure, or rather, his confirmation – detention. And then, I hope, a well-deserved punishment," the head of the SBU said, noting that all traitors will be punished.
Recall that the detention of Viktor Medvedchuk became known on the evening of April 11. A captured people's deputy is a very valuable resource that can tell who promoted pro-Russian sentiments in Ukraine, said Aleksey Arestovich, adviser to the head of the President's Office. The Russian authorities were distrustful of the information about the detention in Ukraine of a fugitive people's deputy from the Opposition Platform for Life, Viktor Medvedchuk. The speaker of the President of the Russian Federation Dmitry Peskov believes that these data still need to be "verified".


News from Perild.com in Telegram. Subscribe to our channel