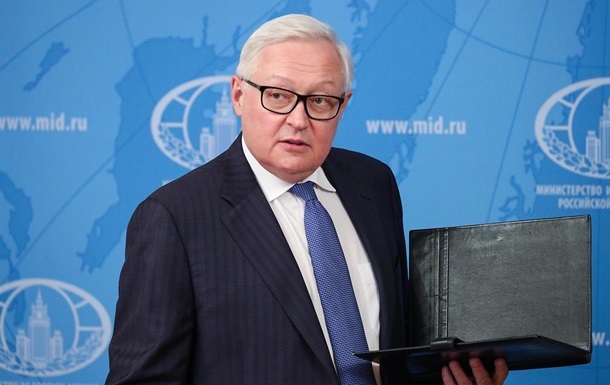 Photo: Ministry of Foreign Affairs of the Russian Federation
Deputy Minister of Foreign Affairs of the Russian Federation Sergey Ryabkov
Lavrov was threatened with "hard suppression" of Western attempts to slow down Russia's "special operation" and inflict damage on the Russian military.
Russia has said it considers arms shipments on Ukrainian territory to be "legitimate military targets." Also, the Russian Federation promised to severely suppress the attempts of the West to slow down the so-called military "special operation" in Ukraine. This statement was made by the Deputy Minister of Foreign Affairs of the Russian Federation Sergey Ryabkov, reported on Wednesday, April 13, RosSMI.
In particular, Ryabkov reiterated that Russia views shipments of Western weapons on Ukrainian territory as "legitimate military targets."
"Attempts by the United States and Western countries to slow down our special operation, inflict maximum damage on the Russian contingents and formations of the DPR and LPR will be severely suppressed," Ryabkov said.
He also added that consultations with the United States on agreeing on a possible new agreement or agreements in the field of stratability, as well as negotiations on security guarantees, were stopped at the initiative of the United States.
Recall that a month ago Ryabkov threatened to destroy arms convoys for Ukraine. In response, NATO warned Russia against attacks on the supply lines of Ukraine's allies, promising an escalation.
The United States will consider providing Ukraine with weapons to strike airfields in the Russian Federation

News from Perild.com in Telegram. Subscribe to our channel