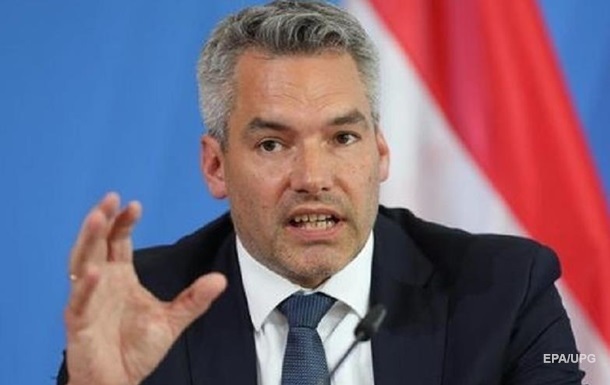 Austrian Federal Chancellor Karl Negammer
The head of the Austrian government spoke about his recent meeting with the Russian president and Putin's mood.
Austrian Chancellor Karl Nehammer, after meeting with Russian President Vladimir Putin, believes that the Russian leader is confident that he is winning the war in Ukraine. He spoke about this in an interview with the American TV channel. NBC.
"I think that he is now in his own military logic. He believes that the war is necessary to guarantee the security of the Russian Federation. He does not trust the international community. I think he knows what is happening in Ukraine now. But he believes that he is winning the war," Nehammer said.
The host asked Nehammer about Putin's reaction to the accusations of war crimes.
"He told me that he would cooperate with the international investigation on the one hand, and on the other hand, he told me that he did not trust the Western world. So this will be a problem now and in the future. I think that international trust in the UN, international investigations are needed. So it was a tough argument with each other. But I tried to convince him that, for example, the former Yugoslav war showed us that an international investigation is useful for prosecuting war criminals," he said.
According to Nehammer, Putin told him about the dire consequences of sanctions for Russia, but at the same time continued to assert that a "special operation" against Ukraine was necessary.
"At the end of our conversation, he told me in German that the war would be better sooner than later. I think he knows exactly what is happening and we must confront him," he said.
Earlier, Nehammer, after meeting with Zelensky and Putin, assessed the progress of the negotiations. The Austrian chancellor met with the presidents of Ukraine and Russia last week and assessed the chances of ending the war with negotiations.
Recall that Nehammer became the first European leader with whom Putin met after the start of the invasion in Ukraine. Before visiting Moscow, he visited Kyiv and met with Ukrainian President Volodymyr Zelensky.

News from Perild.com in Telegram. Subscribe to our channel