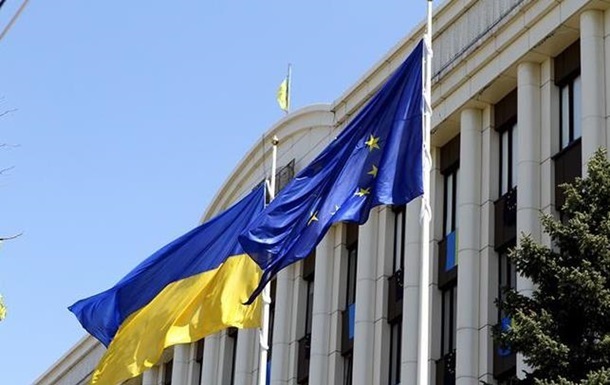 Photo: RBC-Ukraine
The first part of the application for EU accession submitted to the European Commission
Ukraine received the EU accession questionnaire on April 8, and 10 days later submitted its first part for consideration.
Ukraine has completed and submitted the first part of the EU accession questionnaire to the European Commission, Deputy Prime Minister for European and Euro-Atlantic Integration Olga Stefanishyna said on Tuesday, April 18.
"In pursuance of the instructions of the President of Ukraine Volodymyr Zelensky, we prepared answers within a week and today sent the completed first part of the questionnaire to the European Commission. The second part will be ready as soon as possible. We analyzed all the latest questionnaires that the European Commission provided to other states. This helped us in the most concise deadlines to prepare answers," the Deputy Prime Minister noted.
It is noted that the questionnaire consists of two parts, one of which contains political and economic criteria, the second – an assessment of the compliance of Ukrainian legislation with EU law.
"After receiving answers to the questionnaire from the Ukrainian side, the European Commission will present to the European Council its opinion on how Ukraine meets the Copenhagen criteria and recommend whether to grant the country candidate status. After that, at the European Council meeting, EU leaders, based on the opinion of the European Commission, should finally make a decision on granting us the status of a candidate for EU membership," the Cabinet of Ministers explained.
Recall that on April 8, the President of the European Commission, Ursula von der Leyen, during her visit to Ukraine, handed over to its authorities a questionnaire on membership in the European Union. President Volodymyr Zelensky said that Kyiv would fill out the mentioned questionnaire within a week.
In turn, the head of the EC promised that the consideration of the questionnaire from Ukraine would last not for years, as usual, but for a few weeks.
The Cabinet of Ministers expects that Ukraine will acquire the status of a candidate for EU membership by July 2022.

News from Perild.com in Telegram. Subscribe to our channel