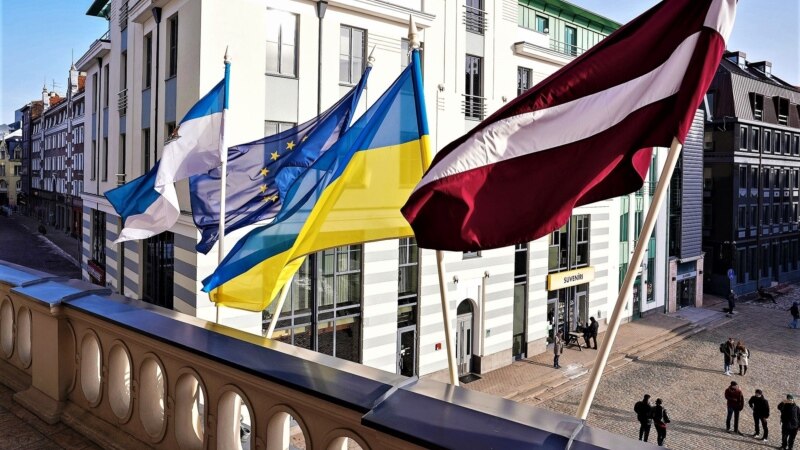 In Riga, at the Freedom Monument, a rally was organized by the Russian Voice Against War community, which unites Russian-speaking residents of Latvia.
Chulpan Khamatova, actress and founder of the Gift of Life foundation, Vitaly Mansky, organizer of the Artdocfest, Kirill Martynov, editor-in-chief of the Novaya Gazeta. Europe project, and others spoke at the rally.
how reported According to the Delfi portal, the organizers of the event, the purpose of the rally is to show that the Russian-speaking residents of Latvia do not identify themselves with the regime of Vladimir Putin, respect the sovereignty and culture of other states, and are also integrated into Latvian society and in no way support the policy of violence.
"Russian voice against the war" – transmits the words of the SOTA organizers are the voice of a simple person who takes responsibility and believes in his own strength. This is an act of solidarity with those who are not silent, condemn the aggressor and call for an immediate ceasefire, the withdrawal of Russian troops from the territory of Ukraine and the investigation of war crimes. The "Russian voice against the war" sounds contrary to Russian propaganda, contrary to criminal orders. He is called, walking the path of justice, not to allow himself to be tarnished.
On April 21, the Saeima of Latvia supported in the second, final reading the amendments to the legislation proposed by the Ministry of Justice, allowing to deprive the citizenship of persons who support war crimes and aggressive wars.
On April 23, it became known that the Saeima of Latvia declared May 9 the Day of Remembrance for the Victims of Russian military aggression in Ukraine. On this day, mourning will be declared throughout the country and all celebrations will be banned.
In November 2021, the Seimas banned the display of the St. George ribbon at public events. In April 2022, the same thing happened with the symbols Z and V, which are used in Russia by supporters of military aggression in Ukraine. The victory over Nazi Germany in Europe is celebrated on May 8.