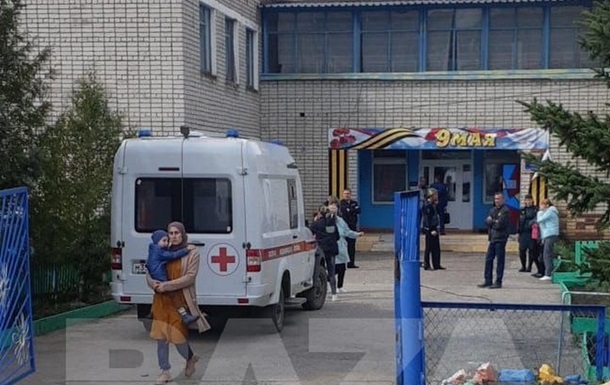 Photo: t.me/bazabazon
In the Ulyanovsk region of the Russian Federation, a man killed two children and a nanny in a kindergarten, and then committed suicide
A man entered a kindergarten with an IZH-27 gun during quiet time, shot two children, a teacher, and then committed suicide.
In the Ulyanovsk region of the Russian Federation in the village of Veikashma, a man killed two children and a nanny in a kindergarten, and then committed suicide. About it informs Baza Telegram channel.
It is reported that the man came to the institution with an IZH-27 gun during a quiet hour, and then opened fire.
According to preliminary data, the name of the shooter from the village of Veshkayma is Alexander Dronin. He is 68 years old.
"Preliminarily, operatives consider him the likely killer because the gun is registered to him," the statement said.
"Today, Alexander Dronin warned his wife that he would go hunting. He took a gun and left on his Niva," informs The base.
It is also noted that, according to the description of relatives, Dronin is a gray-haired old man, while the man who attacked the kindergarten looks much younger. Identification of the shooter is difficult because he shot himself in the face.
Edition nexta_live publishes probable photo of the perpetrator.
Recall that on the night of April 25 in Bryansk, located near the border with Ukraine, there was a large-scale fire at the oil depot. Netizens claim that powerful explosions were heard before the fire.
Later it became known that another oil storage facility caught fire in Bryansk. The diesel fuel tank caught fire.

News from Perild.com in Telegram. Subscribe to our channel