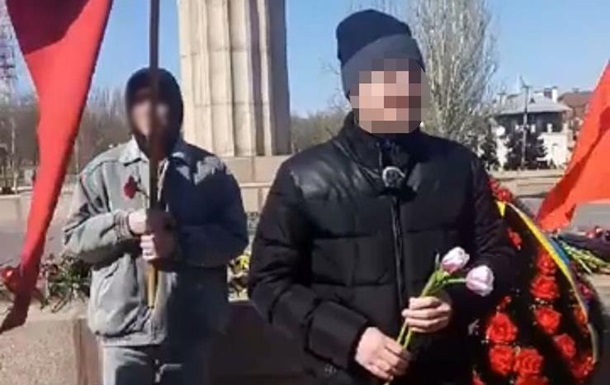 Photo: t.me/kyiv_pro_office
A member of the Block Balance party supported the Russian occupiers and began cooperation with them, the prosecutor's office said.
Deputy of the Kherson City Council from a political party Balance block notified of suspicion of collaborationism. About this April 28 reported Kyiv City Prosecutor's Office.
According to the materials of the pre-trial investigation, knowing that Kherson was temporarily occupied by armed formations of the Russian Federation, the deputy recorded a video message for a Russian online publication in which he called on fellow citizens to lay down their arms and stop hostilities.
He also organized and actually participated in the holding of a pro-Russian rally, which was broadcast in the Russian media and social networks.
In addition, by prior agreement with other persons, the suspect announced the creation of an illegal formation called the Committee for the Salvation of the Kherson Region "For Peace and Order".
"During the meeting of this committee, a vote was held in support of the actions of the occupation administration of the aggressor state," the prosecutor's office stressed.
It is noted that the man was notified of suspicion of collaborating with the aggressor state, organizing and holding a rally in support of the actions of the occupiers and active participation in it (part 6 of article 111-1 of the Criminal Code of Ukraine).
Investigative actions on criminal proceedings are ongoing. The MP faces 10 to 12 years in prison.