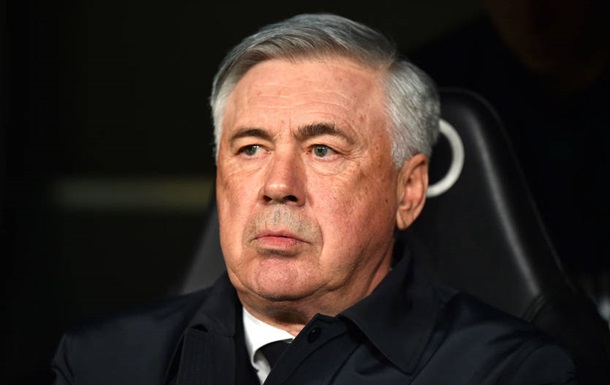 Photo: Getty Images
Ancelotti expects retirement to fulfill his wishes
The head coach of Real Madrid wants to take a well-deserved rest after the completion of the contract with Madrid.
Carlo Ancelotti is tired of coaching and wants to retire. The head coach of Real Madrid said that the current job could be his last and he will end his coaching career immediately after the end of the contract with the "royal club".
"Maybe after my adventures at Real Madrid I will retire. If the club keeps me here for ten years, I will coach for ten years.
But then I would like to spend time with my grandchildren, go on vacation with my wife, and do many more things that I missed and that I would like to do.
When you choose such a profession, you have to postpone a lot of things for later. I would like to visit many places that I have not yet been. For example, in Australia or Rio de Janeiro.
I would like to visit my sister more often. Unfortunately, now I can't do everything I want, so I have postponed all these things for retirement, "Ancelotti is quoted as saying. Sky Sport.
We will remind, recently Real Madrid under the leadership of Ancelotti won another championship title in the championship of Spain. Thanks to this, the Italian specialist set a unique achievement, becoming the first coach to win all five of Europe's top leagues.

News from Perild.com in Telegram. Subscribe to our channel