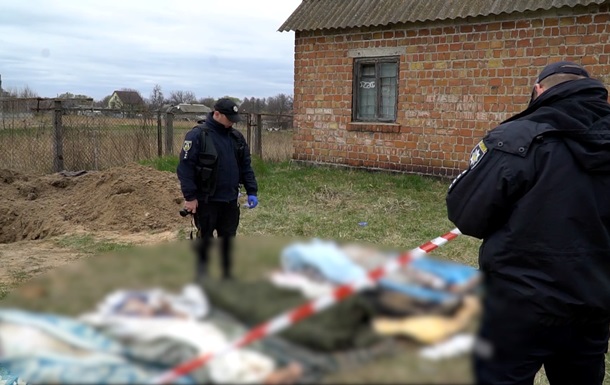 Photo: facebook.com/pol.kyivregion
A child was found among the bodies of killed civilians in Irpin
Prosecutor General Irina Venediktova told how and how the Russian military killed civilians in Ukraine.
Of the 290 bodies of Irpin civilians that were exhumed for examination and reburial, 105 remain unidentified. This was stated by Prosecutor General Irina Venediktova on the air of the Unified News telethon.
"Prosecutors and investigators recorded the use of anti-personnel mines, mortar mines of 72-mm and 120-mm caliber, Iskander-M aeroballistic missiles, shrapnel projectiles equipped with arrow-shaped striking elements by the enemy against the civilian population, which is a violation by the Russian military of the laws and customs of war. These weapons prohibited by the Geneva Conventions," Venediktova said.
She also added that during the inspection of the scene, 290 bodies were delivered: 161 bodies of men, 73 of women, one of children and 55 of human remains. 185 have already been identified, and 105 remain unidentified at the moment.
"The cause of death of 35 people is shrapnel wounds, in 40 cases – gunshot wounds. In five cases, the confirmed cause of death is closed craniocerebral injuries. In another 110 bodies, the cause of death is still being established," the Prosecutor General said.
Recall that earlier Venediktova said that the first suspect in the murders in Bucha was identified – this is the commander of the Russian National Guard unit Sergei Kolotsey.
In the village of Kalinovka, Makarovsky district, Kyiv region, a burial of two men with signs of torture on their bodies was found.

News from Perild.com in Telegram. Subscribe to our channel