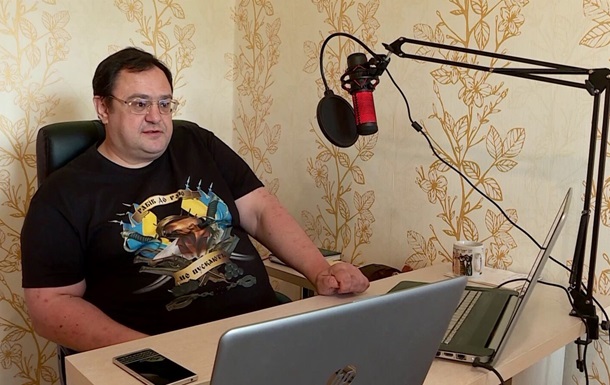 Photo: krymr.com
Denis Lavnikevich
His wife Victoria wrote about the detention and torture of Denis Lavnikevich on social networks. She links this to the murder of Belarusian activist Vitaly Shishov.
In Kyiv, unknown people held hostage and tortured Belarusian journalist Denis Lavnikevich for several days. This was written by his wife Victoria Lavnikevich in Telegram.
Victoria found her husband unconscious on the floor of the apartment when she returned to Kyiv.
"He was tortured and beaten for several days in a row. He was all wrapped in garbage bags, on his head – a blanket, a mouth full of earth, on his wrists – a clear mark from the handcuffs. From the beatings, there was literally no living place on him," she wrote.
He had traces of strong blows to the head, ribs, kidneys, arms, legs, toes, there were cuts with a knife on the ribs, back, buttocks. The woman claims that Denis was forcibly forced to drink a mixture of alcohol with barboval and septil, and was also probably injected with methadone or scopolamine. In the bin, she allegedly found a needle from a syringe with the remains of an unknown liquid, and in the room – used cotton wool.
Victoria says that the purpose of the attackers was to take control of the telegram channels and chats that her husband ran. According to the wife, the attack on her husband is connected with the murder of Belarusian activist Vitaly Shishov in the summer of 2021.
"For many, it was no secret that they communicated and interacted. Few people know that three days before Vitalik's death, strangers very persistently tried to pull us out of the house. After Shishov's death, any desire to" get acquainted "dramatically disappeared." she wrote.
Now Denis Lavnikevich has problems with his legs, which were previously damaged. But Victoria says that he is already "rushing into battle", although the treatment is far from over. And the rehabilitation period, according to doctors, will take up to several months.
Recall that in the Kherson region, a veteran of the ATO from the village of Abrikosovka, Nazar Kagalnyak, died from torture by Russian invaders.

News from Perild.com in Telegram. Subscribe to our channel