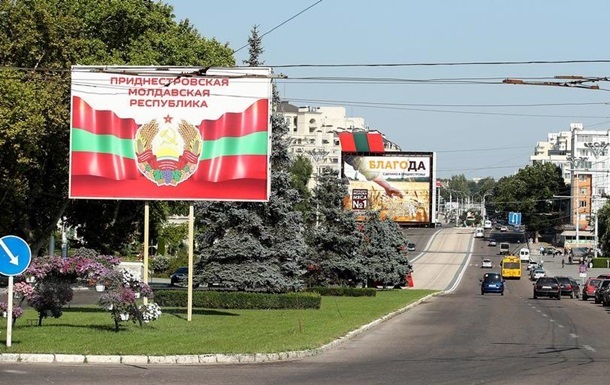 Photo: Imago
Russia may recognize Transnistria
The likely date is May 9th. The Russian Federation will try to land troops in Transnistria in order to pull off part of the Ukrainian forces from the eastern front.
Russia has developed a plan to invade Moldova, which will provide an opportunity to open a second front and pull back part of the Ukrainian troops from the east. On Thursday, May 5, reports 24 channel with reference to a source in counterintelligence.
The counterintelligence also stated that the presence of Russian troops in the region would destabilize the political situation in the Balkans.
According to the publication, there is a threat that Russia will violate the territorial integrity of Moldova and recognize the independence of the unrecognized Transnistria, as it did with the occupied parts of the Donetsk and Luhansk regions of Ukraine.
This will help Russia supply a large amount of weapons to Transnistria, although now the Russian Federation is actually cut off from this region. In the future, the Russian authorities may want to add it to Russia.
According to Ukrainian counterintelligence officers, Russia plans to carry out an airborne landing on Il-76 planes and helicopters in Transnistria from the occupied Crimea.
It is noted that since Transnistria is geographically cut off from Russia, Putin does not have sufficient capabilities to safely fly over the Odessa region and Russian aircraft can be shot down by Ukrainian air defense.
In order to supply ammunition to Transnistria and reinforce units, Russia needs to create a corridor through the territory of Ukraine. We are talking about a land "corridor" from the temporarily captured Kherson through the Nikolaev and Odessa regions.
At the same time, the Russians cannot avoid the attacks of the Armed Forces of Ukraine, which is why the creation of such a "corridor" is impossible.
The publication recalls the missile strikes of Russian occupiers in the Odessa region. The purpose of the shelling was to complicate the communication between the Belgorod-Dnestrovsky and Saratsky districts of the Odessa region.
According to counterintelligence officers, the invaders may try to land troops in these areas, and then break into Transnistria.
The date of Russia's invasion of Moldova may be May 9 or one of the coming days. On "Victory Day" Putin may announce Russia's recognition of the independence of Transnistria.
Russian intelligence services may be planning a landing in Tiraspol at the same time as organizing riots and protests in Chisinau. According to Ukrainian counterintelligence agents, the Russian special services are considering the possibility of fanning unrest in Moldova.
Recall that the National Security and Defense Council warned that Russia would not stop at Ukraine, and Kazakhstan, together with Moldova, should prepare for an attack.

News from Perild.com in Telegram. Subscribe to our channel