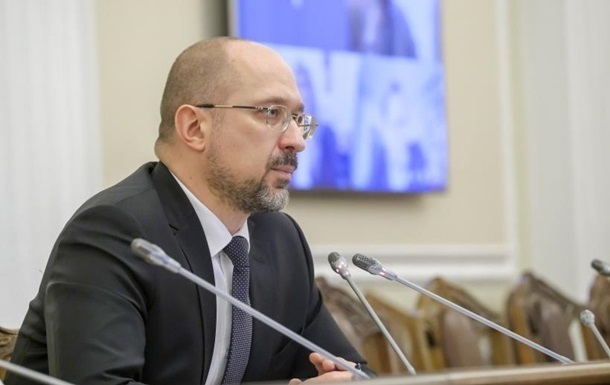 Photo: Press Service of the Cabinet of Ministers
Denis Shmyhal
The head of government expects that after the war, Ukraine will not only restore what was destroyed, but build a new country.
To defeat Russia, Ukraine needs weapons, sanctions against the Russian Federation, financial support and European integration. This was stated by Prime Minister Denys Shmygal during a donors' conference in Warsaw on Thursday, May 5.
He noted that Ukraine bears ultra-high losses in a number of areas.
"Our losses – infrastructural, economic, human – are extremely high. More than $600 billion in direct losses. More than 5 million Ukrainians are forced to seek asylum abroad. More than 12 million Ukrainians have left their homes. A third of Ukrainian business has stopped," the Prime Minister of Ukraine said.
What does Ukraine need to defeat Russia?
Shmyhal stressed that Ukraine needs four things:

weapons to protect Ukraine and all of Europe from Russia;

sanctions so that the occupying country would not be able to continue to finance the war;

finance to support our economy;

European integration, since this is the choice of the Ukrainians themselves.
"Today is a donor conference, so I will focus on the issue of funding. Ukraine, together with our partners around the world, is preparing a Recovery Plan and the United24 Recovery Fund for Ukraine," the prime minister said.
According to him, the government plans not just to restore everything that was destroyed by Russia, but on the contrary – to build a new European country.
"Starting from green technologies to European construction standards. From agricultural processing to self-sufficiency in the energy sector. From the development of the military-industrial complex to climate modernization. From the free European market to the latest modern urban spaces," Shmygal said.
Ukraine, as the prime minister added, is starting to recover today and is striving to become a member of the European Union as soon as possible.
Earlier, President Volodymyr Zelensky spoke about how he sees the "Marshall Plan" for Ukraine.
Donor conference on Ukraine raised $6.5 billion

News from Perild.com in Telegram. Subscribe to our channel