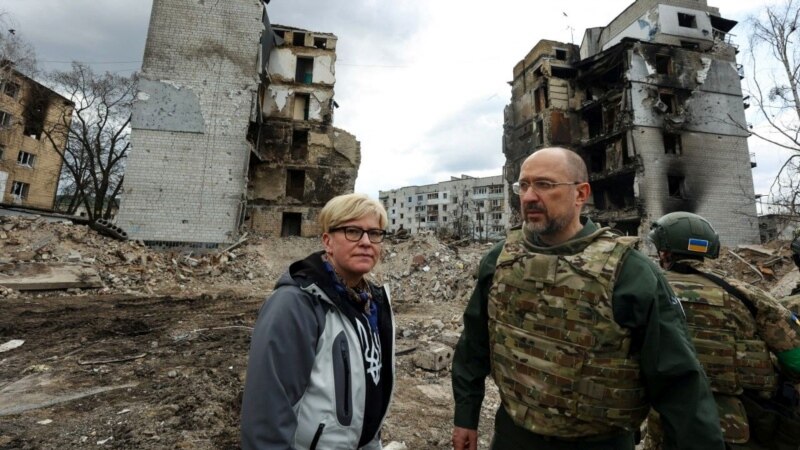 On Thursday, $6.5 billion was raised for Ukraine at an international donor conference in Warsaw. About it declared Prime Minister of Poland Mateusz Morawiecki. The collected funds will be directed to humanitarian aid and the restoration of Ukraine after Russian aggression.
President of Ukraine Volodymyr Zelensky spoke at the conference via video link. He noted that the Ukrainian authorities are already preparing a large-scale plan for the post-war reconstruction of the country. By estimated According to the KSE Institute analytical center at the Kyiv School of Economics, Ukraine's total losses already amount to about $600 billion.
Ukrainian Prime Minister Denys Shmyhal said at a press conference following the results of the Warsaw event that Russian money should become the main source for the restoration of Ukraine.
"Partly it will be financed by our partners, partially it will be financed by our budget… But the main source, of course, should be the money of the aggressor. Today, there are about 300 billion frozen assets of the Russian Federation that belong to the state. In general, if you take also frozen assets of Russian oligarchs, this is about $500 billion," said Shmygal.
According to him, the Ukrainian authorities are already negotiating the transfer of frozen assets to Ukraine. He also noted that since the beginning of the Russian invasion, Ukraine has received more than 12 billion dollars – both in arms and in the form of financial assistance.
On February 24, 2022, Russia invaded Ukraine. According to the KSE Institute analytical center, by May 2022, more than 33 million sq. meters of housing stock, 543 kindergartens, 231 medical facilities, 144 cultural and 97 religious sites.