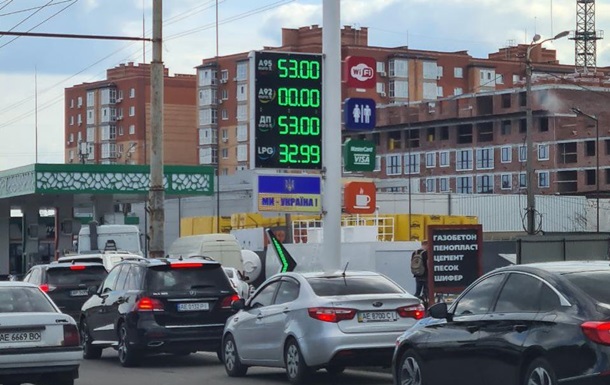 Photo: Perild.com
Gas station prices are rising
In Ukraine, there has been a shortage of fuel for two weeks, huge queues at gas stations, prices are rising.
The Ministry of Economy has published the average cost of gasoline for calculating prices at gas stations.
Thus, the average price is UAH 31.19/liter for gasoline and UAH 35.63/liter for diesel fuel.
Taking into account the marginal trade margins, the maximum price for gasoline for sale through the filling station network should not exceed UAH 37.69/liter, for diesel fuel – UAH 42.63/liter.
Compared to the end of April, the average price for gasoline (excluding markups) increased by 1.64 UAH/liter, for diesel fuel – by 1.97 UAH/liter, the marginal price – by 3.59 UAH/liter and 3.97 UAH/liter. liter.
Recall that in Ukraine the second week there is a strong shortage of gasoline. There are queues at gas stations. The authorities promise to solve the problem in the coming days, but warned that fuel will become more expensive.

News from Perild.com in Telegram. Subscribe to our channel