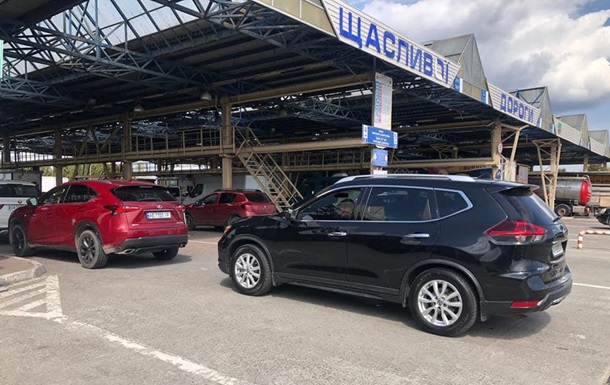 Photo: State Border Service of Ukraine
Ukrainians continue to leave the country amid Russian aggression
On Friday, more than 38,000 people left Ukraine, while the number of those who entered remained at the level of 32,000, including 28,000 Ukrainians.

Over the past four days, the flow to leave Ukraine through its western border over the past four days has exceeded the flow to enter by about 24,000 people. About it informed State Border Service on Saturday, May 7.
So, on May 6, more than 38 thousand left Ukraine compared to 36 thousand the day before, while the number of those who entered remained at the level of 32 thousand, including 28 thousand Ukrainians.
Also, over the past day, the number of registered vehicles with humanitarian cargo has slightly decreased – to 280 from 290 the day before.
According to Interfax-Ukraine citing data from the Polish border service, on May 6, 19,000 entered Ukraine from the country – the same number as the day before. In the opposite direction, the flow amounted to 24.5 thousand. compared to 24.6 thousand the day before.
According to the UNHCR data, as of 13:00 on May 4, a total of 5.801 million people left Ukraine since the beginning of the war (excluding the entry flow), of which 3.168 million went to Poland, 919.07 thousand to Romania and Moldova, and 739 to Russia. 42 thousand, Hungary – 557 thousand, Slovakia – 391.59 thousand, Belarus – 26.15 thousand.
At the same time, according to the State Border Service, 1.493 million people have entered Ukraine by this date since February 28.
On the eve it was reported that Ukraine and Poland have simplified the passage for fuel carriers. Now, in order to enter Polish territory without permission, one day before crossing the border, one must fill out a form on the website of the Ministry of Infrastructure.

News from Perild.com in Telegram. Subscribe to our channel