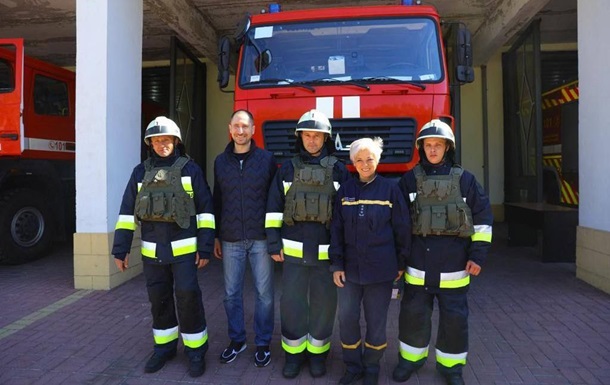 Photo: Metinvest
In addition to the military, bulletproof vests are provided to rescuers and doctors
Protective ammunition was brought to Zaporozhye by Olympic medalist in swimming Denis Silantiev, who volunteered during the war.
Olympic medalist in swimming, volunteer Denis Silantiev handed over another batch of bulletproof vests purchased by the group to the military and doctors.
The first 10 bulletproof vests were received by military doctors who take out the wounded from hot spots. Another 10 are fighters of the State Emergency Service of the Zaporozhye region.
"Today I came to Zaporizhzhya in order to transfer twenty bulletproof vests from Metinvest, Rinat Akhmetov and Vadim Novinsky to our doctors and rescuers, who will save people's lives, and for whom we must also ensure safety. These are bulletproof vests of a high, fourth class of protection, who will help them stay safe. I am grateful to everyone who saves, who heals, who provides assistance to Ukraine and Ukrainians, because only by uniting we can ensure our victory," Silantiev said.
The military has no doubts about the quality of bulletproof vests.
"This protection is light and of high quality, but earlier it was necessary to dodge enemy bullets in heavy and clumsy vests," said the fighter with the call sign Leshy.
Recall that after the start of the war with Russia, Metinvest launched the production of special steel plates for body armor with a high level of protection. The military will be allocated 900 tons of steel free of charge, which will be enough to produce about 80,000 body armor. Also, 10,000 body armor, more than 8,000 helmets, about 25,000 medical tourniquets, turnstiles and first aid kits, as well as 1,100 thermal imagers were purchased.

News from Perild.com in Telegram. Subscribe to our channel