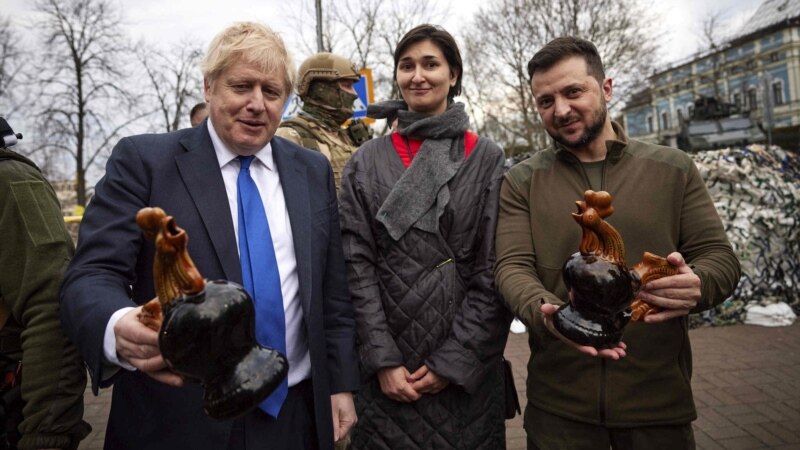 The fleece jacket of the President of Ukraine Volodymyr Zelensky was sold in London for 90 thousand pounds at an auction to raise funds for Kyiv.
British Prime Minister Boris Johnson said ahead of the auction that the lot should cost much more than the £50,000 starting price.
Zelensky spoke during the auction via video link. The President thanked the UK and Johnson for supporting Ukraine.
There were other lots at the auction, in particular, a cockerel pitcher, which Boris Johnson received as a gift during a visit to Kyiv in early April.
The United Kingdom, following the United States, the European Union and other allied countries, after the Russian military invasion of Ukraine that began on February 24, imposed numerous sanctions against Russia. The measures affected large companies, businessmen, high-ranking government officials, as well as Russian President Vladimir Putin himself and members of his family.