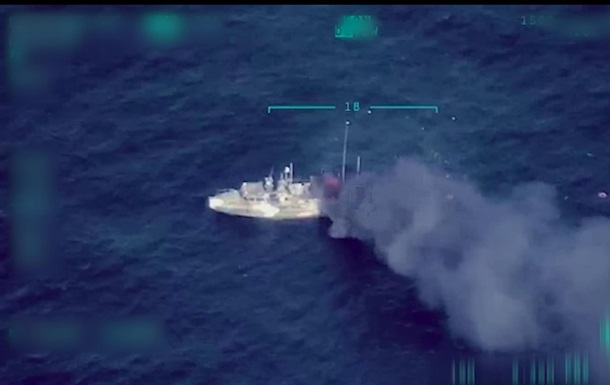 Photo: screenshot
Bayraktar hit the Raptors of the invaders
Landing assault boats of the occupiers were blown up by Ukrainian Bayraktars near Zmeiny.
The Naval Forces of the Armed Forces of Ukraine showed a video of the destruction of the occupiers' landing assault boat of the Raptor type. The entry was posted on the Facebook page of the Navy of the Armed Forces of Ukraine on May 8.
"Snake. Point of no return Reshista." Again, there are no analogues .. that's how one day, the Bayraktars of the Ukrainian Navy destroyed two more speed boats of the country of the terrorist 03160 Raptor," the report says.
In recent days, the occupied Snake Island is turning into another Chernobaevka. On the eve it was reported that the Armed Forces of Ukraine destroyed a Russian landing craft of the Serna type and two landing assault boats of the Raptor type. Another Raptor was significantly damaged, 46 Russians from the crew and troops were killed.
Also, the Armed Forces of Ukraine showed how they destroyed the landing helicopter of the invaders over the island.
On Thursday, it became known that the wrecked Russian frigate Admiral Makarov was on fire in the Black Sea off Zmeiny Island. This is the second most powerful ship of the Black Sea Fleet of the Russian Federation after the dead Moscow.
After the start of a full-scale Russian invasion in February 2022, the frigate Admiral Makarov bombarded Ukraine with Kalibr cruise missiles. The frigate Admiral Makarov was shot down in detail in the material of the Armed Forces of Ukraine: what is known.

News from Perild.com in Telegram. Subscribe to our channel