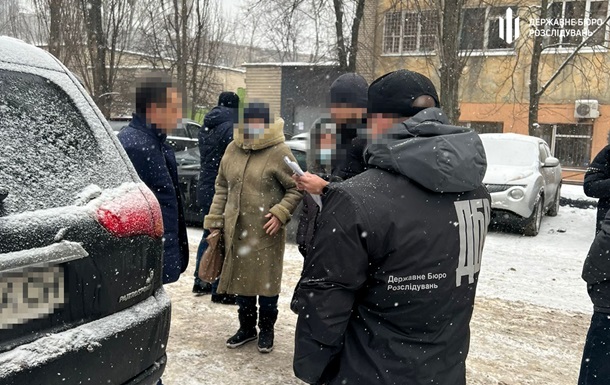 Photo: dbr.gov.ua
The People's Deputy deceived the funds of a merchant
The popular voter faces up to eight years in prison. For this money, he promised the entrepreneur to "resolve" the issue in the Ministry of Natural Resources.
Investigators of the Main Investigation Department of the State Bureau of Investigation have completed a pre-trial investigation against the former People's Deputy of Ukraine of the VIII convocation from the Petro Poroshenko Bloc faction. About it informs GBR on Tuesday, May 10.
The People's Deputy deceived the merchant's funds in the amount of 17 thousand US dollars. The indictment has been sent to court.
The investigation established that the ex-deputy, as a freelance adviser to the chairman of the State Environmental Inspectorate, promised the representative of the agricultural enterprise to help in obtaining a positive conclusion from the assessment of the environmental impact of the Ministry of Environmental Protection and Natural Resources of Ukraine. He asked for 17 thousand US dollars for his services. During the first transfer of money, the former People's Deputy received 2,000 dollars.
Investigators of the State Bureau of Investigation detained the attacker in the hot – upon receipt of the second part in the amount of 15 thousand dollars.
Qualification of the offense: fraud committed on a large scale (part 3 of article 190 of the Criminal Code of Ukraine). The sanction of the article provides for punishment in the form of imprisonment for a term of three to eight years.
The State Bureau of Investigation does not name the suspect, but, according to the regulation on non-staff advisers, acting. State Ecological Inspectorate, the only such adviser, who in the past held the position of a deputy of the Verkhovna Rada, is Andrei Nemirovskiy, Suspilne reports. Nemirovsky was elected in a multi-mandate nationwide constituency from the political party "Association" Self Help ". At the same time, he was a member of the parliamentary faction of the Petro Poroshenko Bloc party."
Recall that earlier the police detained in Lviv an attacker who helped men of military age to go abroad.
It was also previously reported that during the month and a half of the war, border guards were tried to bribe 76 times.

News from Perild.com in Telegram. Subscribe to our channel