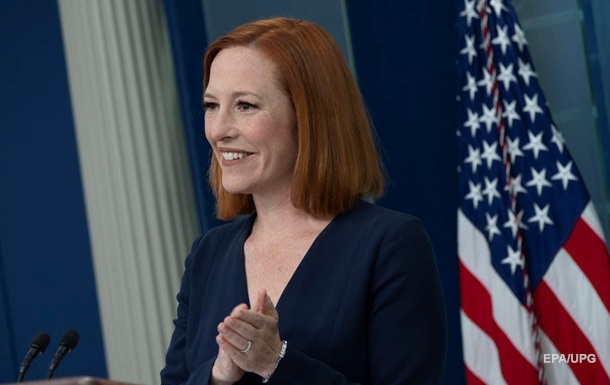 White House Press Secretary Jen Psaki
Russian President Vladimir Putin said that the war in Ukraine is a "warning rebuff to aggression" by NATO.
The White House rejected the accusations of Vladimir Putin of unleashing a war against Ukraine and the involvement of NATO allies in the war. This was announced on Monday, May 9, by the press secretary white house Jen Psaki during a briefing.
She stressed that such statements are absurd.
At the same time, she noted that Putin's speech at the parade in Moscow was "a version of the revisionist story, which took the form of disinformation, which was too often perceived as a Russian play."
She also stressed that reporters around the world are skeptical of Putin's claims.
"The suggestion that this war, led by President Putin, was caused by Western aggression or Western plans is patently false and absurd," Psaki said.
At the same time, she recalled that it was the Russian president who gave the order for a full-scale invasion of Ukraine.
Recall that Putin called the invasion of Ukraine "the only right decision," since NATO countries were allegedly preparing an attack on Crimea.

News from Perild.com in Telegram. Subscribe to our channel