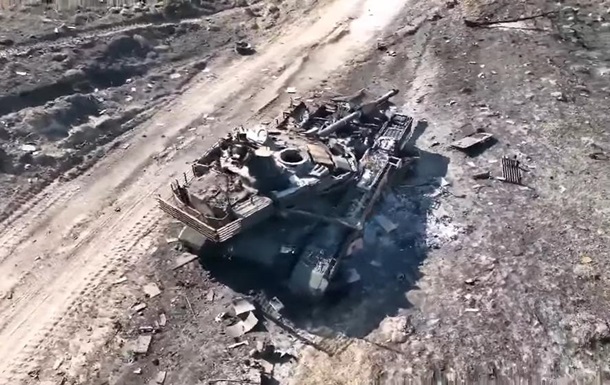 Photo: Screenshot
The cost of the T-90M reaches 4.5 million dollars
Modular dynamic protection of the third generation against anti-tank weapons did not help the crew of the T-90M Proryv.
In the battles near Kharkov, the Ukrainian military destroyed the Russian T-90M Proryv tank, which is considered the most advanced tank in service with the Russian Armed Forces. A video from the scene was published by journalist Andrei Tsaplienko on Telegram on Tuesday, May 10.
"Once again about the Russian supertank T-90M Proryv, shot down on May 4 near Stary Saltov. Finally, the military released footage of the explosion of this vehicle, the declared cost of which reaches $4.5 million," he wrote.
Tsaplienko said that the Russian tank was destroyed by soldiers of the 227th battalion of the 127th territorial defense brigade and from the Swedish Karl Gustav grenade launcher, which has been produced in various modifications since the late 40s of the last century.
From what happened, the journalist drew two conclusions: first, the Russians are throwing the best that they have in their arsenal into Ukraine; second, even the best they have remains vulnerable to the relatively simple armament of an infantryman.
Also, the General Staff of the Armed Forces of Ukraine published a video of the burnt T-90M Proryv tank in the Kharkiv region.
It is known that the T-90M Proryv tanks appeared in service with the Russian army only two years ago – in 2020. This is a deep modernization of the main T-90A tank. In particular, it is equipped with a third-generation modular dynamic protection against anti-tank weapons.
Earlier it was reported that the Armed Forces of Ukraine defeated the column of invaders in the Donbass. Drone footage shows Ukrainian defenders destroying enemy tanks and other equipment one by one.

News from Perild.com in Telegram. Subscribe to our channel