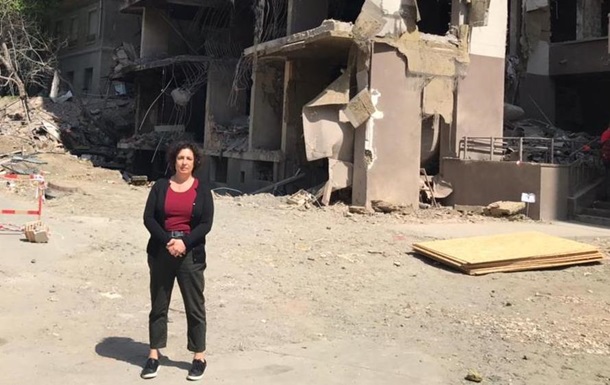 Photo: twitter.com/MelSimmonsFCDO
Melinda Simmons previously visited a destroyed house in Kyiv
Simons called the picture, which opened to her in the suburbs of Kyiv, a terrible story of destruction, which was staged by Russia.
British Ambassador to Ukraine Melinda Simmons on Wednesday, May 11, visited Irpin. Simons reported this in her Twitter.
"Today I visited Irpin. The city center is a terrible story of destruction by Russia. Houses, schools, kindergartens, clinics and shopping centers have been destroyed," she wrote.
The ambassador added that during her visit she met residents who still live in dark, cold basement shelters.
Recall that a few days earlier it was reported that sappers had already examined the entire Irpin, but the risk still remains.
Recall, the day before, German Foreign Minister Annalena Burbock visited Bucha.