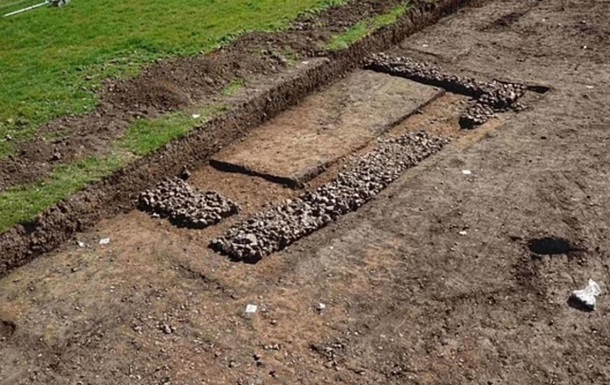 Photo: dailymail.co.uk
Unique ancient Roman service station found in Britain
Archaeologists emphasized that such a find can be found only once in a lifetime. Half a thousand artifacts were found there.
At the construction site of a new football field in England, archaeologists have discovered the ancient Roman equivalent of a 2,000-year-old roadside service station. This is reported Daily Mail.
Scientists from the Oxford Archeology project note that the ancient Roman small settlement dates back to the 1st century AD. It is assumed that it was located near the ancient important road through which the trade route passed.
It is also believed that the place consisted of several structures – an inn, a roadside cafe, a forge and a temple.
"This place reminds me of a modern roadside service center where the inhabitants of the Roman Empire in what is now England could stop and rest," said Oxford Archeology project leader Andrew Grief.
At the excavation site, archaeologists found Roman coins from the reign of Emperor Nero, many different metal objects and containers for transporting goods. In total – about 500 artifacts.
"We believe that there was also a trading post here, a kind of commercial center where trade was carried out, and not just an average small ancient Roman settlement," Grif added.
Archaeologist Neil Mason emphasized that such a find can only be discovered once in a lifetime.
"We also believe that there was a Roman garrison here, because we found many artifacts that belonged to Roman soldiers," the scientists added.
Recall that earlier researchers studied the wreckage of an ancient merchant ship that had lain at the bottom of the Mediterranean Sea for about 2,200 years.

Invaders stole Scythian gold from Melitopol museum

News from Perild.com in Telegram. Subscribe to our channel