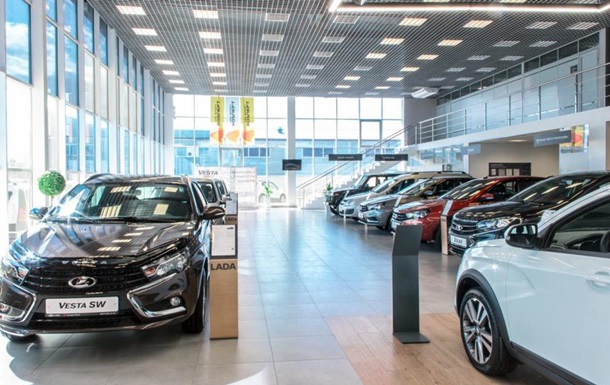 Photo: Autoreview
The first three positions in the model rating of April are occupied by "frets"
Most often last month Russians bought new cars of brands LADA, Kia and Hyundai.
In April, Russians bought a record low number of new cars – 28,000. This is evidenced by the data of the agency Autostat.
It is noted that the figure for April this year is a record low monthly over the past 15 years. The previous "record" was recorded in the pandemic April 2020. Then the Russians bought 54.5 thousand new cars, which is almost twice as many as now.
"If we compare the April result, it turns out to be about three times less than in March (78.9 thousand units) and 6 times less than in April 2021 (171.4 thousand units)," the report says. .
Most often last month, Russians bought new cars of the brands LADA (6377 units), Kia (3396 units), Hyundai (2877 units) and Renault (2166 units), which in total accounted for more than half (53 %) of the total volume.
Also, Skoda (1402 units), Toyota (1225 units), Chery (1143 units), Volkswagen (1064 units) and BMW (1006 units) also overcame the mark of a thousand purchased copies. Closed the top ten among Haval brands (979 units).
The first three positions in the model rating of April are occupied by frets. So, Grant became the most popular car, which was sold in 2180 units. In second place is Vesta (1652 units), in third place is Niva (1604 units, in total SUVs Legend and Travel).
The next three positions belong to the "Koreans", namely: Kia Rio (1213 units), Hyundai Solaris (1211 units) and Hyundai Creta (895 units). In addition to them, four more models of European brands got into the top 10: Skoda Rapid (876 units), Renault Duster (766 units), Volkswagen Polo (760 units) and Renault Logan (706 units).
Recall that following the results of March, the car sales market collapsed in Russia. They practically stopped, and prices rose sharply. The only exception was Chinese cars.

News from Perild.com in Telegram. Subscribe to our channel