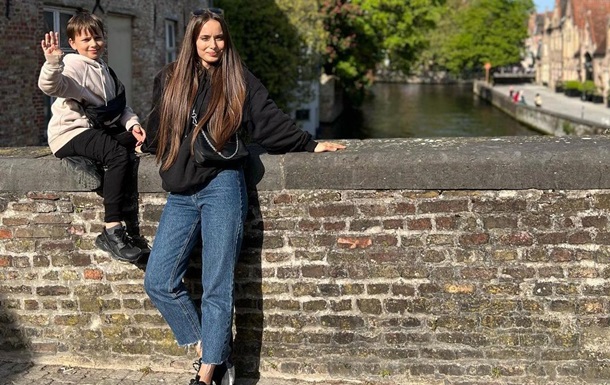 Photo: instagram.com/misha.k.ua
Ksenia Mishina with her son Plato
The artist dreams of returning to her house again and "cleaning every corner with love." According to her, the values ​​have become completely different.
Ukrainian actress, star of the first season of the reality show Bachelorette Ksenia Mishina, together with her son Plato, currently lives in Belgium. On Instagram, the artist said that she did not leave Ukraine because of the war.
According to Mishina, work awaited her in Europe. She signed a contract six months before the war.
"I confess. For the first time, such a strong, patriotic and uncompromising love for my country was given to me or, rather, revealed in me by the war. I realized this especially clearly at the moment of crossing the border. Although I was leaving for Europe according to the plan and signed six months before the war contract, but the range of feelings was incredible… I used to see this only in films and considered it a romanticization, but life showed it to me. Love and affection for one's land – these feelings cannot be confused with anything. A special cocktail. I practically howled," Mishina wrote.
She said that her son constantly asked why they were leaving their native country, and the star herself cried in response "from the bursting feeling of pain and love at the same time."
"I don't know what it is, but most of all I hope that this true patriotism was born in the soul of every Ukrainian. And now, every day, Plato and I dream and imagine the day when we open the door of our apartment and breathe in the familiar smell of comfort and security We are constantly talking about how we will sit at home for a long, long time, lying on our beds, watching TV, watering flowers and meditating with our Buddha! – said the actress.
Mishina dreams of lighting candles in her house and cleaning her house.
"This will never feel like a chore to me again. Everything will be different now! Now we know that the value of every moment has a much higher stake! We will never be the same again! We will be even better!" – concluded the star.

News from Perild.com in Telegram. Subscribe to our channel