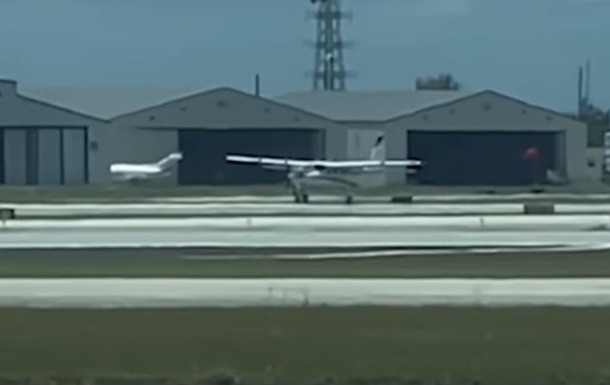 Photo: screenshot
Passenger with no experience landed the plane when the pilot became ill
During the flight, the pilot of a private jet lost consciousness, after which one of the passengers contacted the dispatcher and, using the prompts, landed the plane.
In the US state of Florida, one of the passengers of a light single-engine aircraft, with no experience in flying air transport, successfully landed the aircraft after the pilot lost consciousness, reports CNN.

From negotiations with a private jet
Passenger: – I have a serious situation here. My pilot passed out and I have no idea how to fly the plane.
Dispatcher: – What is your position?
Passenger: – No idea. You can see the coast of Florida ahead, but I have no idea.
According to the TV channel, the dispatcher looked at the image of the dashboard and gave hints to the passenger who was driving the ship.
For four minutes, the passenger lowered the plane until dispatchers found it on radar over the coast of the city of Boca Raton. After that, communication with the ship was handed over to Palm Beach airport staff, who began a landing briefing. A few minutes later, the plane smoothly landed on one of the runways.
One professional pilot, who had to wait in line to board due to an emergency, praised a private jet passenger: "It's unbelievable that someone with zero experience flew and successfully landed a boat. I remember when I first started learning to pilot, I was constantly sweating and turned pale with fear.
The US Federal Aviation Administration is currently investigating the incident.
Recall that dozens of people were injured in a plane crash in China. The aircraft overran the runway and caught fire.
And in Poland, a Boeing 777 flying from Dubai crashed.

News from Perild.com in Telegram. Subscribe to our channel