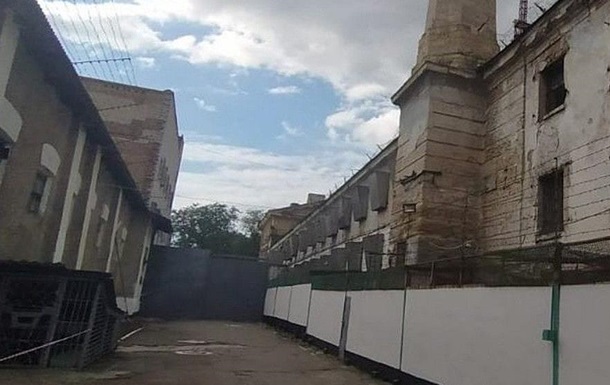 Photo: facebook.com/denisovaombudsman
Russian military killed a prisoner in the Kherson pre-trial detention center
The Russian military entered the facility, pelted the cameras with stun grenades and opened fire with machine guns.
The invaders opened fire in the Kherson pre-trial detention center. During the incident, one of the prisoners was killed, informed May 13 Commissioner for Human Rights of the Verkhovna Rada of Ukraine Lyudmila Denisova.
"The media information about the murder of a prisoner in the Kherson pre-trial detention center was confirmed. According to the employees of the colony, on May 11, the occupiers entered the institution, threw stun grenades at the cameras and opened fire from machine guns. One prisoner was killed for expressing indignation," the Ombudsman specified.
Currently, the institution is under the leadership of collaborator Yevgeny Sobolev, who agreed to head the penitentiary system in the Kherson region.
"The head was taken out in an unknown direction. The employees of the institution refused to work for the occupation authorities and wrote reports of dismissal. Communication with the institution was lost," Denisova said.
She recalled that last week she appealed to the Minister of Justice of Ukraine with a demand to take measures for the evacuation of prisoners from the Kherson pre-trial detention center and other penitentiary institutions of the Kherson region.
"The actions of the Russian Federation are a war crime in accordance with Article 8 of the Rome Statute of the International Criminal Court. I appeal to the UN Commission of Inquiry into human rights violations during Russia's military invasion of Ukraine to take into account these facts," the Ombudsman added.

News from Perild.com in Telegram. Subscribe to our channel